NFT
Well-Known Podcaster and Author Josh "JetSet" Madrid Accepted Into Forbes & Rolling Stone Business Council, This Is How JetSet Built a $20M Business in His Early Twenties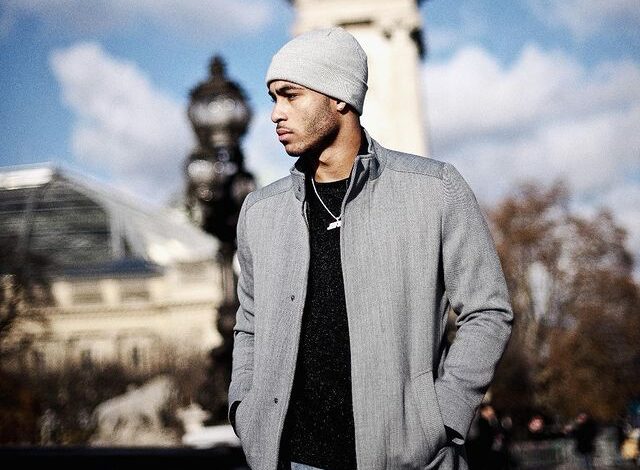 Forbes & Rolling Stone's Business Council Is an Invitation-Only Community for Successful Business Owners and Leaders
Josh King Madrid has been accepted into the Rolling Stone and Forbes Business Council, two of the world's most prestigious growth and networking organizations for successful business owners and leaders.
A review committee chose Madrid based on his vast experience. Acceptance criteria include a track record of successfully influencing business growth metrics, as well as personal and professional accomplishments and honours.
"We are delighted to welcome Joshua Madrid to the Forbes Councils family," said Scott Gerber, founder of Forbes Councils, which includes Forbes Business Council. "With Forbes Councils, our mission is to bring proven leaders from every industry together, creating a curated, social capital-driven network that helps every member grow professionally and make an even greater impact on the business world."
As a Council member, Madrid has access to a number of exclusive opportunities designed to help him achieve peak professional influence. In a private forum and at members-only events, he will connect and collaborate with other respected local leaders. Madrid will also be invited to collaborate with a professional editorial team to share his expert insights in original business articles on Forbes.com, as well as to participate in published Q&A panels with other experts.
Finally, Madrid will gain access to vetted business service partners, membership-branded marketing collateral, and high-touch support from the Forbes Councils member concierge team.
"Your network is your net worth and it's an honor to be part of this amazing community full of servant-leaders and other successful business owners" said Josh King Madrid.
ABOUT FORBES COUNCILS
Forbes Councils is a collective of invitation-only communities created in partnership with Forbes and the expert community builders who founded Young Entrepreneur Council (YEC). In Forbes Councils, exceptional business owners and leaders come together with the people and resources that can help them thrive.
About Josh "JetSet" Madrid 
Josh King Madrid (born March 8, 1998), better known as JetSet and JetSetFly, is an Internet Serial Entrepreneur, Neuromarketer, NLP Trainer, Social Media Personality, and Speaker. He is the founder of NFTMagazine.com, a magazine that serves information on NFTs.
He is known as one of the Generation Z internet marketers who pioneered digital marketing concepts and became a millionaire at just 19 years old. JetSet also specializes in creating NLP training programs and has numerous collaborations with other large Internet personalities and in hosting business conferences.
He has sold over $20 million online. Josh King Madrid (JetSet) is a council & executive board member for Forbes.com, Entrepreneur.com, FastCompany.com and RollingStone.com.
As a public speaker JetSet [Josh King Madrid] has shared stages with motivational speakers Eric Thomas, Andy Frisella, Tai Lopez and Billionaire Naveen Jain.
What business does Josh 'JetSet" Madrid run that made him $20 million dollars?
Building a business worth millions in your early twenties raises many questions, such as, is it possible to build such an empire so quickly and legitimately? Recently, there seems to be a surge in new millionaires popping up all over the place, with different stories about how they made their fortune. One example is JETSET, a 24-year-old multi-millionaire whose story may seem too good to be true. However, his meteoric rise in the business world has been anything but smooth. He is a perfect example of what happens when luck finds a determined, passionate and driven person.
In the cryptocurrency world, JETSET's name is akin to royalty. The 24-year-old is best known for his work as an internet marketer and, most recently, an NFT alpha news site owner and marketing consultant. JETSET is the founder of Paper Boyz NFT by NFTMagazine.com, the world's leading NFT site based in Irvine, California. At the moment, NFTMagazine.com is the unrivaled source of reputable, efficient, and authoritative news about the crypto space. NFTmagazine.com continues to enjoy the rave of the moment as the go-to source for market updates and stories on NFTs, crypto, and blockchain tech. From news articles to podcasts and events, JETSET and his team of over 40 experts have you covered.
So, how did JETSET achieve such a feat at a young age? He got started early. JETSET started his first business when he was in high school. Coincidentally, he was lucky enough to have people believe in him almost immediately. As a reputable marketer, he quickly grew his following and became one of the most trusted people in the digital marketing space. As an early adopter of emerging technology, he saw the potential in the crypto space early and leveraged his marketing expertise. A few months before the NFT boom in 2021, JetSet was hired as a neuro-marketing consultant for three NFT projects. With his considerably fair knowledge of the space, he raised a cumulative sum of $10M. What's more, he did it in a scant 45 days!
Following that success, Josh King Madrid saw a lucrative opportunity to create passive income. The plan was to start investing in NFTs and other cryptocurrencies as a side gig, but he soon realized it wouldn't be so easy. For starters, the NFT space was evolving too rapidly, and staying up to date with every development was daunting. News seemed to be breaking too fast and fading even before JETSET got an opportunity to process what had just happened.
With some research, JETSET discovered there was no dedicated NFT news site or networking community. Instead, unscrupulous NFT project owners saw this opportunity to exploit the public by passing shoutouts as legitimate news via NFT media page outlets. This aftermath was usually pump-and-dump schemes, which in no time created a ripple effect in the NFT space.
As a proactive person, JETSET decided to change that narrative and went to work. Drawing inspiration from crypto news media such as Bitcoin Magazine, CoinTelegraph, Telegram, and CoinDesk, he embarked on a journey to create a trustworthy, accurate, reliable news platform for the NFT community. The platform has grown to become a central hub for accurate, timely, and relevant material for newbie rookies and seasoned veterans in the NFT and blockchain community. Millions of people have benefited from the platform, and his goal is to serve even more in the future.