Life Style
NFT
"The Never-Ending Creation Brought Upon By Painting Allows Me to Feel More Connected Than Ever To the Universe" Says Renowned Painter TAU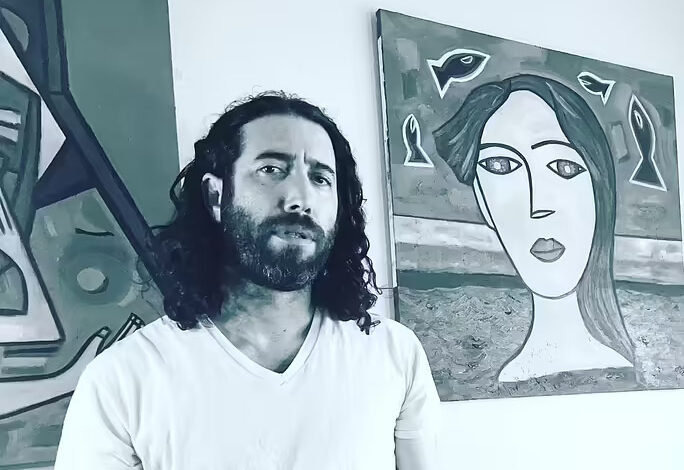 Is art a window to another world? Well, think about it. What do you feel when you see a mesmerizing painting like The Starry Night or Mona Lisa? Does it not take you to a different world or make you wonder what the artist was thinking when they made it and what it stands for now? Art has the ability to speak beyond words. It has the power to change the world. Art transcends borders and does not let the artist stay confined to any boundaries. This is why, when you are in the presence of an unequivocally great work of art, it seems to open the door to a realm of ideas and emotions not accessible through any other route. Its quality goes beyond its beauty; instead, there is a longing for the after truth that blinds us and drives us to look intently.
Now imagine, when the art is so good, the artist creating it has to be nothing but extraordinary. One such name is TAU. A man whose work comes from his own pain, excitement, happiness, and all the other emotions we hold inside. Unlike most people, TAU's journey into the world of art was destined at his birth. He was born with a hearing problem which led him to wear a hearing aid. Due to the constant beeping of the machine, TAU would lose concentration in classes, so he would switch it off. This caused him to start living in his own world where he would have to fill his notebooks with sketches, wondering off.
His fondest art memory, in fact, is when he was just eight years old. "I saw Oliver Stone's Wall Street. There was a scene with Picasso's painting in it. It was perhaps where my passion for art really began," TAU explained. Today, TAU's niche is oil colors as he explores different art forms like abstract, cubism, and impressionism, among many others. However, TAU has a complicated relationship with his work. He grew up introverted yet had an incredibly creative mind. His paintings were the only way he could express himself.
Ideas do not limit this Cubism-abstract artist. He only wishes that as he matures, he feels more confident about his work. However, a part of him appreciates his uniqueness. TAU didn't grow up with many friends, had speech problems, and couldn't communicate well, which is why his art speaks louder than he ever could. It gives him courage, relief, and most importantly, an outlet to express himself and his emotions. "I'm not a tormented artist; the pain does not control me. I am simply aware of myself, my motives and my personal experiences," he stressed.
TAU takes his biggest inspiration from Picasso. Over the years, he has studied Picasso's life and realized that his technique, confidence, and even his life have the greatest lessons in them. No one even comes close. At this point in his career, TAU is inclined towards creating history. He believes that focusing on creativity, inspiring people, and leaving behind a legacy is perhaps more important than worldly achievements. That is why he does not display his work in any art galleries. He thinks that only when he is completely ready, he will he put his work up for sale. "I have a studio that I work in, and I have more than thirty paintings that I will slowly publish on social media," TAU revealed.
TAU has had his fair share of challenges, but fortunately, he made them work for him. His passion for understanding human relationships, their psychology, and the spiritual world allowed him to recognize the artist within him. There are only a handful of people who truly pursue art for the sake of their passion and TAU is certainly one of them. "I work hard to leave behind a legacy that will spread light or even a tiny positive thought. That's enough for me, and I don't need more than that," TAU concluded.