Tech
Amazon robot companion promises to make our daily lives easy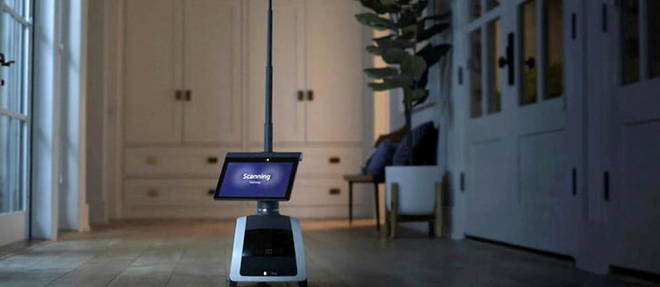 A amazon robot in every house. This prediction by Bill Gates, stated on February 1, 2008 in Scientific American magazine, seems to be on the verge of coming true. And it is Amazon, Microsoft's neighbor company in Seattle, which could be the main architect with the invention of Astro, a ten kilogram domestic robot, which it is preparing to market by now. end of the year in the United States. If the companion robot is, with characters like R2 D2 in Stars Wars, very present in the collective imagination, it has so far been difficult, as Bill Gates explained, to develop automatons capable of "respecting objects in a room", to" pick up objects of different sizes "or" to tell the difference between a door and a window".
Yet this is one of the missions of Astro which, equipped with a telescopic camera, must be able to make conversations with the elderly, advise films or make riddles with children, or even encourage the holding of videoconferences. Thanks to voice recognition, it will be possible to ask him to change the light intensity of a room, such as bringing an object – a book or, why not, a beer – that we have placed in our small tote bag. , to a member of the family that he has previously identified.
Pinocchio of a new kind
The integrated microphones must be able to detect both the noises of broken glass and the alarm of a smoke detector, and facial recognition must in particular offer the possibility of identifying a person outside the home in less than thirty seconds, which could turn into a nightmare for burglars, or housewives tempted by adultery. It's not obvious that your loved one has time to sneak into the closet when he sees Astro unloading!
However, this first Amazon robot, which promises to "make our daily lives more peaceful," will it be able to save the universe, as assured by the eponymous cartoon hero, imagined by the Japanese novelist Osamu Tezuka and whose slightly catchy credits punctuated the youth of Generation X? The latter, a new kind of Pinocchio, developed by Doctor Tenma before being adopted by the idealistic professor Ochanomizu, could… fly, thanks to reactors placed under his legs.
Read More About : Russia to host international talks with Taliban as Putin looks for gains in U.S. absence
To get around, Amazon's Astro robot uses casters at a speed of one meter per second, and must map our house to find its bearings. This should allow him to establish a list of choke points (see below), places rich in obstacles or particularly used by humans. This data is then encrypted before being sent to Amazon's servers. Astro is finally able to exchange information with Ring Alarm Pro, Amazon's video surveillance system, the latest version of which relies on a drone.
Data security, the weak point
"The first tests show that Astro has the potential to be accepted as a member of the family," said Charlie Tritschler, the company's product manager. In the meantime, as Vice, who had access to internal technical capacity tracking documents, revealed, if this amazon robot is making steady progress, it still tends to throw itself down the stairs. "Astro has passed rigorous tests for both quality and safety, including tens of thousands of hours of testing with participants in the beta phase," defends Kristy Schmidt, senior director of public relations for Amazon products. The company also explains that the vast majority of data will not leave the robot itself and that a green light above the periscope will indicate when some of it will be sent to the home cloud. In a paragraph dedicated to explaining its privacy policy, Amazon further explains that it is possible to disable cameras and microphones. "All of this still needs to be clarified, and made easily understandable by the general public," said Jen Caltrider of the Mozilla Foundation.