Health
Dr. Cory Gaiser: Meet Awake BBL doctor from Cincinnati, OH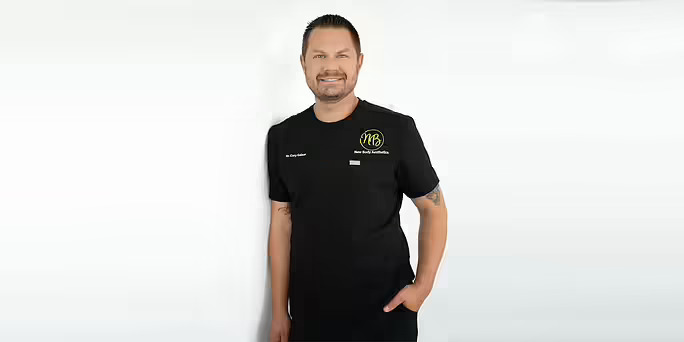 According to an article published by The New York Times, more than 60,000 butt augmentations were performed in 2021 alone, indicating a steep rise in numbers compared to 2020. The question is: why?
The connectivity brought on by the digital age has changed the world in more ways than we could have ever imagined. Ordinary citizens can now reach the farthest corners of the globe at the touch of a button. This has resulted in new trends as people have begun idolizing celebrities and social media influencers, whose professions require a certain type of physique, more commonly known as the hourglass. Thus leading to the normalization of cosmetic surgeries.
As of 2023, the US cosmetic surgery market is worth more than $27 billion, which is maintained by more than 12,000 plastic surgery clinics. We went down the rabbit hole of this booming industry to get an insider's view of what makes it tick. And what better way to do that than by interviewing one of Cincinnati's top cosmetic surgeons, Dr. Cory Gaiser, himself?
We quizzed Dr. Gaiser about his take on the industry's growth and his thoughts about its future.
Tell us a bit about yourself, your background, and your qualifications.
Dr. Cory Gaiser: I am a board-certified physician who practices cosmetic surgery and aesthetics. I graduated from college with a Bachelor's in biology and then went to med school at the American University of the Caribbean School of Medicine, I spent two years on the island of St. Maarten, and then I moved to New York and continued my studies for another two. After that, I completed a residency in Internal Medicine at the Jewish Hospital in Cincinnati, which allowed me to be hired by a major healthcare company. Then, I decided to pursue a career in aesthetics and took up cosmetic surgery.
What motivated you to switch career paths and become a cosmetic surgeon suddenly?
Dr. Cory Gaiser: After the birth of our first child, my wife wanted to get some injectables because she wasn't feeling good about herself. I remember how excited she was, but unfortunately, our experience was nothing like what we had hoped for. I think that was the turning point in my life because I had a background in medicine; so I thought to myself, 'why not give it a try?' So I registered for an entry-level course in aesthetics and slowly picked up the trade. To summarize, I think my motivation stemmed from making sure that other people wouldn't have to go through what my wife and I did. I want people to feel safe and comfortable when they're getting cosmetic surgery.
Tell us a bit about your venture New Body Aesthetics.
Dr. Cory Gaiser: New Body Aesthetics was built around the concept of giving patients the best experience they could hope for. My journey into aesthetics started with a negative encounter, and I wanted to create a facility where patients could feel safe while undergoing cosmetic surgery. Given my background and skillset, I felt that this was an area where I could excel. Even now, my goal is always to educate my patients beforehand because this is a huge step, and I want to make sure that they're ready for the transition.
Does New Body Aesthetics offer any other services besides plastic surgery?
Dr. Cory Gaiser: Yes. Apart from plastic surgery, I provide laser-based services, including skin tightening and skin resurfacing. I also treat pigment issues and vascular lesions. And then there are neurotoxins such as Botox and Jeuveau, as well as dermal fillers and dermal threads, to name a few.
The cosmetic surgery industry has grown exponentially; what are your thoughts on its future? Also, where do you see yourself in the next 5 years?Dr. Cory Gaiser: There's no doubt about the fact that this industry will experience growth in the next 5 or so years. As for my role in it, I want New Body Aesthetics to become one of America's leading cosmetic surgery facilities. Mainly because, for me, trust is everything. I want to help people feel good about themselves without having to worry about potential risks; that's my goal for the future.