Health
From treating patients in wards to Oscar Celebrations. The Savvy Doc is aspiring black youngsters to chase their dreams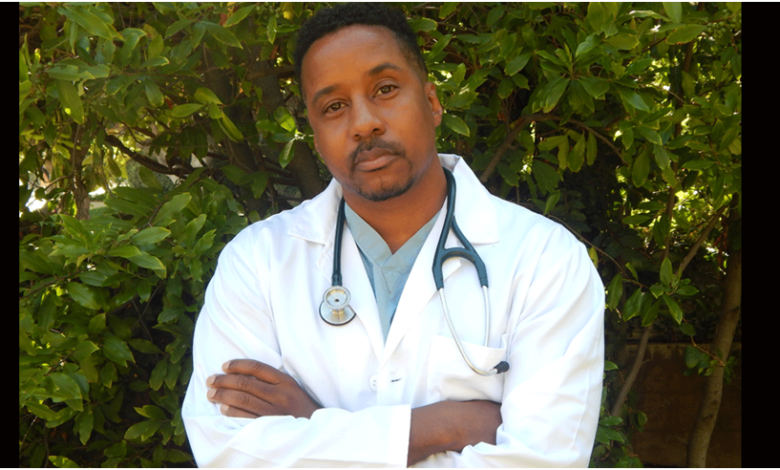 To live life to its fullest, one must be able to dream. Following your goals is an inspiration and motivation that helps you push your boundaries and redefine your limits. It gives you a reason to strive, wake up before the sun and move even after all the criticism and negative comments. While many of us struggle to even step toward our dream, some consider failure is better than regrets. Such people climb every obstacle and never give up. They represent hard work, determination and ambition to conquer their dreams.
Dr. Savoy Brummer, aka The Savvy Doc, is among those incredible people who believe nothing is impossible if we work hard. Dr. Brummer is not just among the top physicians in the USA, but due to his positive mindset, he was able to step into the entertainment industry. His extraordinary vision as a Hollywood producer was the product of his passion for the entertainment business. According to him, he has always been in love with Hollywood. Since a young age, he dreamed of working in show business but becoming a doctor was always his top priority. And hence he joined the NYU School of Medicine for his medical degree. He then went to the University of Pennsylvania to complete his emergency medicine residency. Talking about his passion for becoming a doctor, he says, "I always say doctors are the noblest humans as they spread health, peace and love to everyone. Helping people brings joy to my heart. There is nothing like saving someone's life, and I'm blessed that I get to help people."
Though it is true that Dr. Brummer is an exceptional doctor and always keeps his duty sacred, he is of the view that there are many other responsibilities that need to be fulfilled as well. "You don't have to be a doctor to save lives and people. Sometimes it is not the body but the mind that needs help. While there are many professions that contribute to helping humans succeed in life, I believe mentoring the next generation and changing lives with inspiration and guidance has the same effect," he stresses. Even though America has evolved, it still has a long way to go when it comes to ending discrimination. With the aim to bring about a change in society and opportunities to a larger group in Hollywood, Dr. Brummer decided to invest, and partner with various production companies to make their voices heard on the big screen. He considers producing 'Asking For It' as a great example of this. It was not only well received by the audience and critics but was also accepted into Tribeca Film Festival, which is indeed a huge milestone. Since then, he has never looked back and continues to serve people no matter what.
Dr. Brummer believes that life is full of opportunities, but a lot of risks are attached to them as well. His introduction to Hollywood was something he never planned. During the pandemic, Dr. Brummer saw Hollywood struggling to open as the world was facing a massive health crisis. Being an exceptional doctor, he came up with the idea of providing medical assistance to production companies so that their scheduling could continue with minimal interruption yet prevent the spreading of the global contagion. When asked about his company, 'A Safe Way Forward', he shares, "I started my company with the mission to provide a safe haven to all our clients. The company offers a comprehensive medical approach to safely opening film, TV, music, and festival productions in a COVID-19 environment. My company was the first and only physician owned company to assist studios and production companies across America."
All this led Dr. Brummer to the world's most renowned entertainment stage, The Oscars, where he managed the Health and Safety of King Richard. He has gone on to work with over 250 TV shows and films. Recently, he even assisted the streaming giant Netflix to safely get numerous live shows that were a part of the 'Netflix is a Joke' comedy festival. He really enjoys entertainers being able to 'focus on their craft' and is joyful about the fact that he helps bring smiles to audiences across the country.
Looking at Dr. Savoy Brummer's achievements and his sheer dedication to serving people, one can only feel inspired to follow in his footsteps. What many people don't know is that he and his family continues to face obstacles due to prejudice or unfair practices. However, he didn't let anything deter his spirits and decided to let his success speak for itself and inspire the next generation. "Sometimes life gets tough, and people lose faith in you, but that's what it takes to be successful. To all young Americans, remember to strike back and strike hard in life because that's what matters. Be strong, be patient and be fearless when opportunities present themselves. You are just as deserving as anyone else," he says on a parting note.