Life Style
Continuously impressing the music scene: Ayrton Jimenez is a prodigy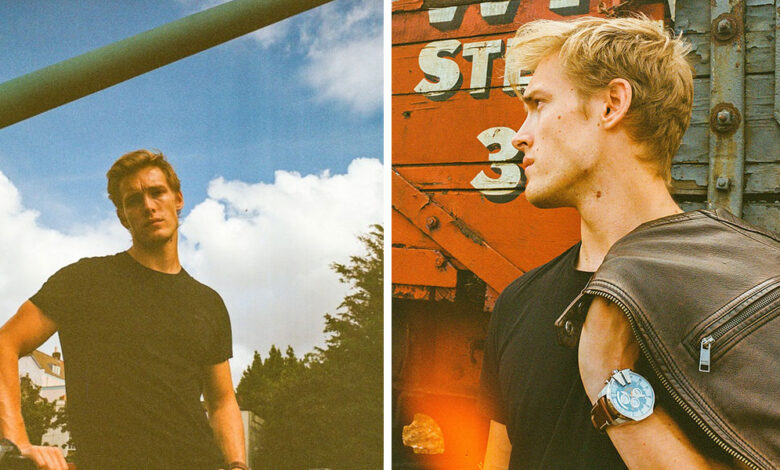 In a technologically advanced world where auto-tune reigns supreme in the music industry, coming across real talent surely is a breath of fresh air. That's exactly how we felt when we heard Ayrton Jimenez perform his songs. And yes, there is no doubt that he is going to be an international sensation soon!
Young, honest, and full of potential, Ayrton started learning music at the age of 5. At school, he was famous for performing Elvis Presley's songs. In the beginning, singing was just something he did for fun, but this was before he actually touched the guitar. Ayrton was only eight when he realized that music was his one true love, and he could only feel complete by singing his heart out. Thus, began his journey of singing and songwriting.
Here's the twist, Ayrton is not like any typical singing sensation you may come across. This is because he was born with a Latin heritage. What sets him apart from his competitors is that he creates soulful songs in English and Spanish. He has also studied classical music and is influenced by great artists such as Jimi Hendrix, Eric Clapton, Gary Clark Jr, and John Mayer. With a touch of blues, a bit of soul, a dash of classical, and an element of contemporary sound, Ayrton Jimenez has created a sound of his own.
Expressing his emotions through various of his songs, Ayrton has seven successful singles, including his debut single 'Downtown BA', 'We'll Build Something New, 'Sin Tu Amor' and his latest "I'm Sure". The audience fell in love with his songs, and before we knew it, Ayrton gained 10,000 followers on Instagram and over 200,000 views on YouTube. Of course, his current fan base is only limited to the US, UK and a bit of LATAM, but the appreciation he has garnered in these countries proves that he has a bright future ahead. Ayrton's captivating sound also didn't go unnoticed in the live music scene in Buenos Aires, where his experimental tracks ended up filling clubs.
Though the talented artist is busy making it big nowadays, he did face a few hurdles before he attained recognition. For instance, he always had to struggle to balance his passion for music with his studies and a full-time job. This meant working more than other people his age. He spent many nights writing and recording music with home equipment before going out to play a live gig. The next morning, he pushed himself to wake up early for work or study.
When Ayrton did eventually have tracks that could jump-start his career, he had problems getting them heard. "I would say that one of the key difficulties is just getting your voice heard," Ayrton says. "With the development of social media and new technologies, the music industry is more saturated than ever, and so it can be difficult to get your voice heard among so many others!" he adds.
However, instead of losing hope, Ayrton stuck to his sound of music and kept on trying. "I think the best advice to take on board is to start early and to be authentically yourself. Don't try too hard to chase trends or emulate someone else's sound," he advises. "People gravitate to authenticity, and you have something to offer to the world that no one else can."
To keep his creativity flowing, Ayrton Jimenez dedicates himself completely to every single track he produces. Initially, he just formulates riffs and experiments with chords. Some lyrics are then placed in to create a skeleton of the song, and once he is satisfied with the fusion of innovativeness, he starts recording on his laptop!
But since Ayrton ends up creating whatever he feels, the sky is the limit for him! The aim is to continue experimenting with every song to make his tracks engaging and interesting. "I want to release at least five new songs before the end of the year and intend to play live internationally," the prodigy shares.
Well, seeing Ayrton Jimenez's dedication to his music, we bet he will do everything in his power to make his goal a reality.