Life Style
Learn from the Best! This Celebrity Makeup Artist is Providing Makeup Classes at her Studio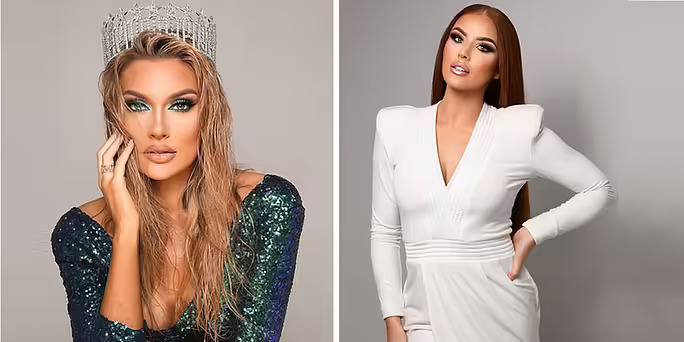 Most women want to look presentable when going out and there is no denying that the art of makeup is followed by beauty-conscious women that wish to enhance their facial features to achieve that picture-perfect look. Women get obsessed over the makeup they see celebrities sporting and try experimenting with the look on themselves. While we believe one should always feel confident in their own skin, there is no harm in polishing your makeup skills—something Angel Samples, South Carolina's resident beauty and makeup expert, can help with.
Recognized nationally and internationally, Angel is an award-winning celebrity makeup artist, photographer, and entrepreneur in Greenville, South Carolina. The highly talented makeup artist and photographer started her journey as a model and worked independently in a modeling agency in the United States. She discovered her passion for hair, makeup, and photography at a young age and then learned the art professionally at a cosmetology school.
This South Carolina-based entrepreneur, makeup artist, and photographer started her business and opened Angel Studios to share her dedication to hair and makeup with thousands of clientele. Her studio didn't take too long to become a prominent name, all thanks to social media platforms like Facebook, Instagram, and YouTube, where she shares reels on hair and makeup and took the attention of many makeup enthusiasts. Angel Studios is a one-stop shop for hair and makeup, and photography.
With an aspiration to expand her career, she created Angel Studios Boutique, showcasing the latest trends in fashion for pageant girls. She has done shoots of models for their portfolios and headshots. However, after the birth of her daughter, she decided to close Angel Studios Boutique and took a deep dive into creating a full line of makeup. In December 2019, she finished her makeup line Angel Samples Cosmetics, which she now offers in the studio and online and is marketed and endorsed by makeup artists and celebrities on social media platforms.
As she ascended the ladder of the beauty industry, she worked with many celebrities and models and collaborated with different publications for photography. This award-winning makeup artist also travels to do photoshoots for brands and magazines that are advertised on billboards in Times Square, New York.
Angel Samples is known for the flawless looks created on her models and also offers classes to teach the art of makeup! In her masterclass, she demonstrates in-depth tutorials with unique techniques using her own products. She also provides one-on-one personal makeup classes to her students from start to finish.
You don't have to be an expert in makeup to join her class; the only thing that matters is your love for the craft. In this intensive and fun-filled learning session, her students will gain knowledge of the art of makeup and will be able to recreate one of her looks on the models by using her techniques and her cosmetics from skin to hair. From everyday makeup to bridal makeup, she has expertise in all! Angel Samples will mentor you on how to do a full glam look. She is best known for her contour skills and for creating her signature high-definition looks and the winning looks of models from the pageant.
In her session, she will help you identify your skin type, the products that suit you, and a breakdown of every product that you will require for a certain look. Through her class, her members will be able to learn how to apply airbrushed-finished foundation and false lashes and how to finish off the look with her signature lips. She also guides her students on how to use each makeup tool. In the end, you will leave her class with confidence and high self-esteem.
This brilliant artist has inspired many of her followers with glamorous looks and is passionate about giving back to the community. She has been blessed with talent and the ability to bring out the best in her clients.