App
Understanding the Emotional Consequences of Watching Porn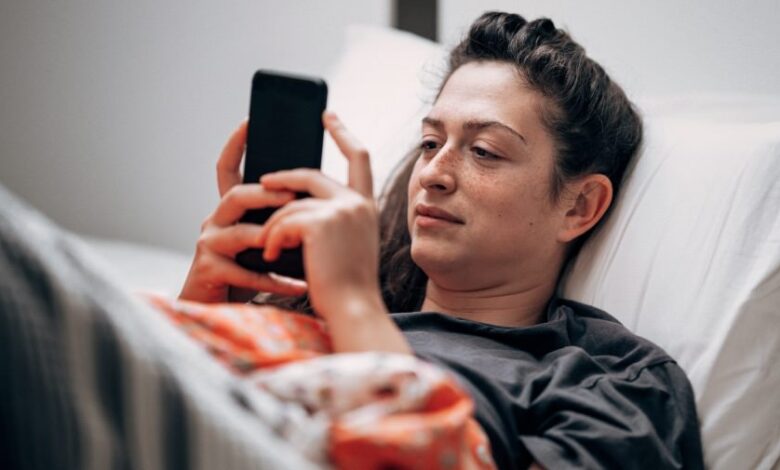 Pornography has been around for centuries, but the advent of the internet has made it more widely available than ever before. While pornography can be a source of pleasure and self-exploration for some people, it can also have significant emotional consequences. Many viewers find themselves struggling with feelings such as guilt, shame, anxiety, and depression—all of which can have a serious impact on mental health.
In this article, we will discuss the psychological effects of pornography use and provide advice on how to manage any negative emotions that may arise.
Possible Positive Effects of Pornography Use
One of the most common positive effects associated with pornography use is an increase in self-confidence. Watching porn can help some viewers become more comfortable with their bodies and sexual desires, which can lead to improved confidence in one's own sexuality.
Additionally, viewing porn has been linked to increased body acceptance and overall satisfaction with one's physical appearance. Pornography can also provide an outlet for sexual exploration, enabling viewers to gain a better understanding of their own fantasies and preferences.
Negative Psychological Impacts of Pornography Consumption
Unfortunately, porn use can also lead to a range of negative psychological effects. Studies have found that frequent porn users are more likely to suffer from depression, anxiety, and other mental health issues compared to those who do not view porn.
Excessive porn consumption has also been linked to addiction, as viewers become dependent on porn as a source of arousal and pleasure. This porn addiction can be difficult to overcome, often leading to changes in sexual behavior and reduced interest in real-world relationships.
Aside from addiction, porn can also lead to feelings of guilt and shame. Viewing porn is often seen as taboo in many cultures, leading some viewers to feel guilty or ashamed for indulging in it. This guilt and shame can be especially acute in religious communities, where porn use is often considered sinful.
How Addiction to Porn Can Affect Relationships
People who are addicted to porn may also find it difficult to form or maintain meaningful relationships. When porn users become dependent on porn as a source of arousal and pleasure, they may find it difficult to be intimate with another person.
Furthermore, porn addiction can lead to a distorted view of relationships, leading porn addicts to believe that their porn-fueled fantasies are the only way to still feel sexually satisfied. There is also a risk that porn addicts will develop unrealistic expectations of their partners, leading to disappointment and frustration in relationships.
How to Deal with Negative Emotional Consequences
If you find yourself struggling with porn-related mental health issues, it is important to seek help. There are many organizations dedicated to helping porn addicts, such as porn addiction rehab centers in Arizona. Such organizations offer counseling and other services to help porn addicts break their addiction, as well as deal with any potential mental health issues that may have arisen due to porn use.
Therapy can also be a helpful tool for those dealing with negative emotions related to porn use. Through talking therapy, porn users can explore the root causes of their addiction, as well as any underlying mental health issues that may be contributing to it. Therapy can help porn addicts develop healthy coping mechanisms for dealing with difficult feelings, such as guilt or shame.
Finally, it is important to practice safe viewing habits when consuming pornography. Make sure you are watching content from reputable sources and that you are not engaging in any dangerous or illegal activity.
By understanding the psychological effects of porn and taking steps to manage them, you can ensure that your porn use does not lead to any negative consequences. With proper help and guidance, you can learn how to safely enjoy pornography without experiencing any of the potential emotional downsides.
Do you have questions about how watching pornography can affect your psychology? Reach out to one of our counselors today for help.