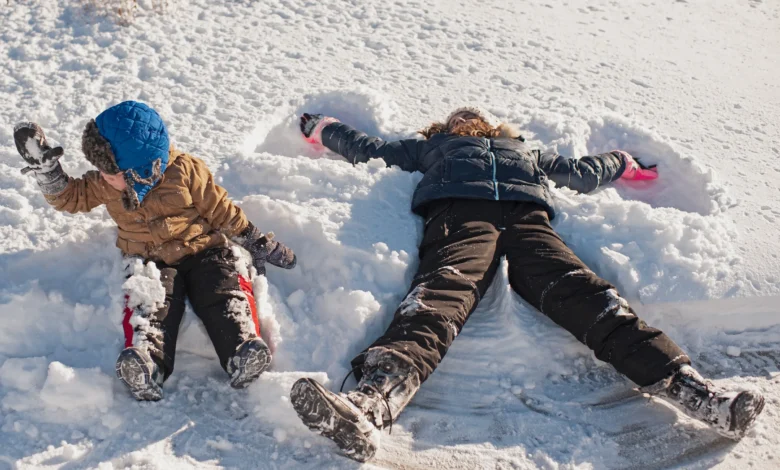 It's important to take sufficient time to choose snow clothes for yourself. Doing so is equally important as selecting the right snowboard. Suitable clothing keeps you protected in extremely cold conditions. So, you must invest in outerwear that keeps you dry wherever you are. It is essential to look for snow clothing made of stretchy and comfortable materials backed by micro-fleece for a soft feel. It's a crucial piece of gear you should invest in. Today you can find a wide variety of snow outerwear. If you regularly engage in outdoor sports like snowboarding, you should pick high-quality clothing items. Given below are some tips to choose suitable garments for yourself.
Look for Waterproofing
Waterproofing implies the depth of water needed to penetrate the fabric. It's measured in the unit millimetres. The greater the waterproof rating, the more waterproof your snow outerwear is. For example, if you are a person who engages in activities like lapping the park, a jacket with a 5K rating is adequate. But you will need clothes with a significant waterproof rating if you plan to go into the backcountry. In this case, you should look for garments with a 20K waterproof rating.
Consider Breathability
It's also essential to look for breathable clothes. If you purchase extremely waterproof garments but do not have breathability, you'll start to sweat. In the absence of breathability in the fabric, your sweat won't be able to go anywhere, and you'll find yourself soaked after a few laps. So, your snow clothes need to have good breathability. It would be best to look for clothes that do not trap moisture. It is measured in grams. Breathability ratings often range between 5K and 20K. The higher the rating, the more breathable the cloth is.
Assess the Insulation
Another critical factor in choosing snow outerwear is insulation. You can select between a soft shell, hard shell, or insulated model. Hardshell jackets and pants are stiffer than softshell clothing. The main advantage of hard shell clothing is its capacity to resist extreme weather conditions. They are also highly breathable and durable. Softshell jackets and pants are a bit more comfortable and allow for greater mobility.
These jackets impart a good amount of waterproofing and breathability. Invest in some kind of insulation in jackets and pants if you are prone to getting cold. Today you can find snow clothing online that provides 100 grams of body insulation and 80 grams of sleeve insulation. Such clothes also have underarm ventilation and snap closure on storm flap. These are ideal for people who need to go out in very chilly weather conditions.
Assess the Style and Fit
Lastly, you must also consider the style of the clothes. Although it all boils down to one's personal preference, you must research the various snow outerwear to know what options you have. Learning about the different styles of snow outerwear will also help you get a better idea of where to begin. One of the significant elements when it comes to style is the fit. You can primarily find regular, slim, and loose fit. You can browse through all these fits to determine the right one for yourself.
As far as the style goes, go ahead and choose the piece you like without thinking about what others would say. As long as you are comfortable and dry in the clothes, you should wear them confidently.
Keep these points in mind when searching for snow wear for yourself. You'll definitely be able to purchase high-quality clothing.