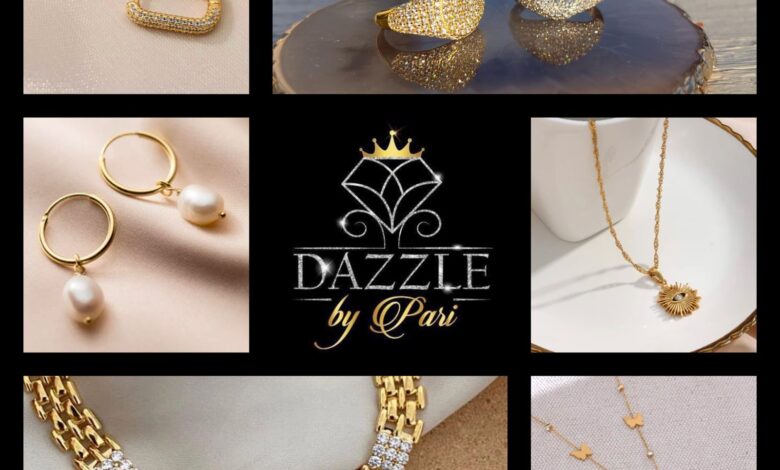 We all are looking for someone who purely takes care of our looks. As for women, there is an emotional connection with Jewelry that uplift your beauty even more. How to find the best jewelry store online? Well, we have the solution.
So today, we will see how Dazzle By Pari empowers women with her brand. Keep reading this article to learn the story behind this fantastic store.
About the Entrepreneur
The brand owner Pari has always been into fashion and beauty, and she successfully fulfilled her dreams by starting her brand in December 2020 and is currently located in Calgary, Canada.
Vision of Owner
The vision of Pari for her brand is entirely different from her competitors. If you are selling something, the sole motive is to earn money, which is acceptable, but someone who thinks about customers' needs and feelings is indeed the best brand ever. So Dazzle By Pari is making everyone happy with her precious approach.
According to her, women being themselves are best in all shapes and sizes, so without discrimination of class, color, and ethnicity, her brand truly focuses on making every one feeling confident, uplifted & beautiful when they wear a Dazzle By Pari piece of jewelry.
Why choose Dazzle By Pari?
If you are low on budget, Dazzle By Pari offers premium jewelry at affordable rates. Still doubt about the quality of products? Dazzle By Pari gold jewelry is 14K & 18K gold plated on stainless steel & brass while their silver jewelry is Sterling Silver 925 plated with Rhodium and white gold. All their stones are hand cut 3A, 5A & 8A cubic zirconia. That makes their jewelry water-resistant and hypoallergenic, which means your product is safe for a long time if taken proper care. Dazzle By Pari never compromises on the quality of items that is truly impeccable service.
At Dazzle By Pari, you are able to get jewelry including earrings, necklaces, rings, and bracelets, to name a few favorites. You can also get some accessories like clutches, scarves & hair accessories, including hair clips, headbands, scrunchies, etc. So what are you waiting for? Shop now!
https://www.instagram.com/dazzlebypari/
https://www.facebook.com/dazzlebypari