World
When a union welcomes the dismissal of a presidential candidate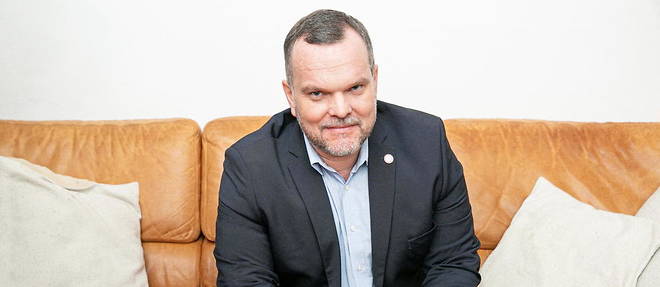 Georges Kuzmanovic, former lieutenant of Jean-Luc Mélenchon and employee of Ubisoft, learned of his dismissal from the video game publishing company, where he had served as a research expert for eight years. In the process, the Solidaires union published, the next day, a press release, baptized "Kuzmanovic: one reaction less at Ubisoft", in which the authors are delighted with the dismissal of this political leader in rupture with La France insoumise. While acknowledging that "the exact reasons for his dismissal are not clear", the trade unionists of Solidaires Informatique find it difficult to hide their joy.
Read More About : South Africa has a long road ahead to remove its coal dependence
Nauseous ideas
"We will not regret his presence in our company," wrote the authors of the statement from this union, which has no elected representative in the company, according to the video game publisher. The signatories of this press release, which could have been titled "Good riddance", list their grievances against this employee whose political opinions they do not share. The person concerned, who positions himself very to the left of the political spectrum, has indeed founded a small party, called the Sovereign Republic, a structure defending very sovereigntist positions and very opposed to the woke turn of a whole part of the left.
"Through his party, we caught a glimpse of the nauseating ideas of Mr. Kuzmanovic on immigration (professing, for example, that it was necessary to 'dry up migratory flows'). We could see his proximity to far-right political figures. His party has been seen elevating to the rank of spokesperson a person known for his openly homophobic, sexist, racist and anti-Semitic positions. We imagine the pleasure it must have been to work with such a character on a daily basis; himself does not hesitate to assume in his press release his "gauloiseries and jokes in bad taste" or, to put it more directly, his misogyny ", write the persons in charge of Solidaires, who have not yet answered to our requests.
Wokist and presidential wave
Georges Kuzmanovic sees in this press release the manifestation of a "trade unionism which goes wild" and starts "to write anything while surfing on the wokist wave of the moment". For him, such a stand clearly shows that a union can condone firing someone for their political views. "This union finally tells us that the protection of employees does not depend on the Labor Code, but on its ideas, its morals, real or supposed," he explains. Georges Kuzmanovic announces that he is filing a defamation complaint against the Solidaires union, which itself is "no longer capable of ensuring the minimum of the minimum, that is to say the defense of the employee". If he bluntly denounces the excesses of a whole part of the left in recent years, he specifies that he has received "many messages of support from activists of all stripes, from the FN to Lutte Ouvrière, including from of people who are still at La France insoumise ".
Read Also : Millions of phones, PlayStations, TVs may go offline
The dismissal comes a few days after Georges Kuzmanovic entered the presidential campaign. Among the reasons given by his employer for dismissing him, according to the person concerned: having set up a "sexist and degrading work environment", and having tried to "manipulate" his management, which he refutes. The small presidential candidate – who claimed 127 sponsorships on Saturday – disputes his dismissal, which he interprets as an attempt to defuse a political risk for the company in the face of his presidential candidacy and of which he underlines the fragility of the advanced evidence ( mostly private emails over six years old, sent from company email). Ubisoft declined to comment on the ongoing procedure.