News
Transformation happens when we stop making excuses – Jesse Deacon's journey to becoming a certified nutritionist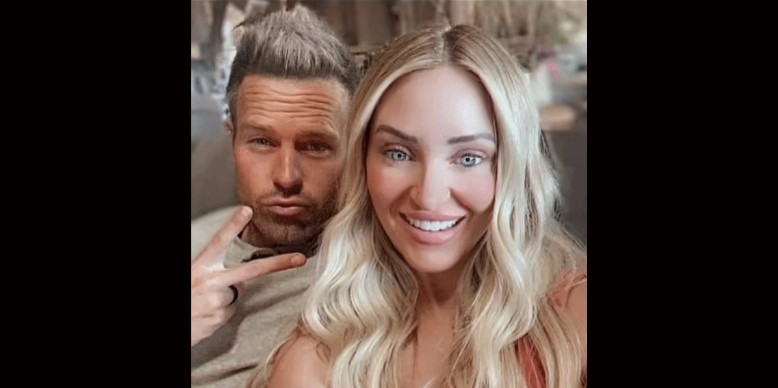 The importance of correct nutrition and fitness cannot be overstated. People are becoming increasingly privy to why they should take care of their health. After all, the adage states health is wealth, and it's not incorrect.
Most people think the quickest way to get fit is to hit the gym and work out for hours on end, but that's not true. As any fitness enthusiast will tell you, your diet is even more important than the exercises you do. Jesse Deacon Jones also subscribes to these principles.
Born on a farm in a small town, Jesse Deacon is the definition of the standard blue-collared young man. He was raised by a welder and a nurse. Growing up on a farm meant he learned some important lessons, including the value of hard work. His parents taught him to be a go-getter who wasn't afraid of failure because quitting is the only way to fail.
Jesse eventually left his parent's farm to attend Boise State University, graduating with a communication degree. Then, finally, he began working as a welder himself, following in his father's footsteps.
However, Jesse's story isn't about a young man from a farm making it in a big city. Instead, it's about his desire to transform himself to live a better life. Jesse, like everyone else, faced adversity in his life. Common problems that plague others also affected him. For instance, he was incredibly overweight during his formative and college years. To make matters worse, he also had a degenerative knee disease that prevented him from doing cardio exercises for the past eleven years.
Most fitness experts would condone Jesse to a life of obesity upon hearing about his knee condition. But Jesse isn't cut from the same cloth. He doesn't believe in making excuses because they prevent you from actualizing your potential.
Being overweight isn't ideal because it affects your confidence and self-esteem. But, more importantly, it's also a health concern. Overweight people have a higher risk of heart disease, diabetes, and other medical conditions.
The certified nutritionist didn't want to succumb to these problems, especially since he was still young. As a result, he decided to take matters into his own hands. If someone told you they lost over a hundred pounds without doing cardio or feeling hungry, you would think they were bluffing. But that's what Jesse Deacon Jones did.
Not only did he lose over a hundred pounds, but he also learned how to keep it off effortlessly. You could assume it was a miracle that Jesse could achieve such results without doing cardio or going on long fasts. However, that's not the case. Jesse's methods work because he has helped others undergo dramatic transformations too. His brother, for instance, also lost over a hundred pounds during the same time frame. Jesse's methods were so effective that he went from being obese to competing in bodybuilding competitions at under five percent body fat. Jesse also became a certified National Academy of Sports Medicine trainer and nutritionist after discovering his passion for fitness.
Jesse Deacon is putting his knowledge and expertise to good use. If you want to transform your life, Jesse can help you too. All he needs is an hour of your time. In exchange, he'll give you over twenty years of knowledge.
He's also devised solutions for other everyday problems people face. For instance, male pattern baldness is a significant cause for concern for most men. Jesse was no different because he was experiencing considerable hair fall in his twenties. The worst part is nothing worked, despite several doctor appointments and multiple medications. However, Jesse has the cure to stop hair from falling, and he claims no doctor can lead you to it.
Instead, you can get this cure by enrolling in one of his classes on his website. Jesse Deacon Jones also plans to introduce other masterclasses to help people, including a class on treating acne and another on building muscle.