Entertainment
'Shahvyy' is he the Elon Musk & Steve Jobs of the hip hop world?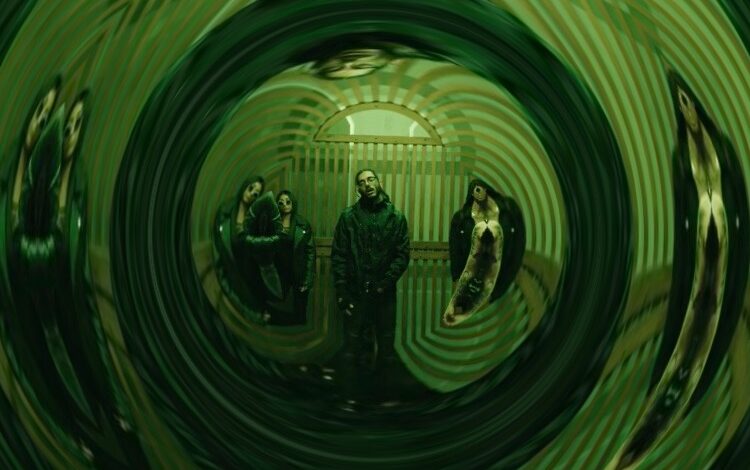 Houston-based, Pakistani-American hip-hop artist Shahvyy plans to release a platform for music artists to take back their power & stop getting paid pennies on the dollar for each stream by these tech giants.
Houston, Tx. May 14, 2022
Independent hip-hop artist shahvyy today announced plans to release his new tech start-up which he plans on unveiling to the world early in 2023. The start-ups release follows the release of the Pakistani/American-born artist's first single "Take My Hand" in August of 2021 which has been featured on Netflix & as well as independent movies from the Sundance Film Festival.
Shahvyy was raised in Houston, Texas & born in Orlando, Florida. He says he grew up listening to fellow Houston-based artists Bun B, Lil' Flip and Trae Tha Truth as well as some rock bands such as 30 Seconds To Mars, Linkin Park, Decyfer Down, & Blink182.
His first single "Take My Hand" and one of his more recent releases "PRBLM" featuring JaCobie are seeing thousand of new streams every week on Spotify and Apple Music earning him a very strong position to being nominated for a Grammy award.
Shahvyy's singles, along with his upcoming album "SESQUIT", are self-released as an independent artist. shahvvy owns all of his masters and has no plans to partner with a label as of yet but he isn't opposed to the idea if the 'terms are right'. Through social media &  utilizing platforms like Instagram and TikTok, shahvvy believes that all of the power is in the hands of the artist.
"All it takes is one influencer creating the right challenge or dance to your song and BOOM it's like a snowball effect from there!" says shahvvy.
As mentioned earlier along with his music, Shahvvy is developing additional ways for independent artists to benefit from their art. He is currently developing a platform for musical artists to be able to release their music as NFTs. This will give more money back to the artists than the traditional model, as well as give fans new ways to take a direct part in every new musical release. Expect "SESQUIT" to possibly be the first of his many innovative musical releases.
Shahvyy's music can be heard on Apple Music, TIDAL, YouTube or Spotify.
About shahvyy
Shahvyy is a Pakistani-born hip-hop and alternative rock artist based in Houston, Texas. Shahvyy is an independent artist with 100% ownership of his material. In addition to his musical ambitions, he is a serial entrepreneur who began his first business, a clothing line, at the age of 14. He now owns real estate across Texas as well as a tech start up focused on innovation in the WEB3 space. Shahvvy plans to blend his musical and entrepreneurial mindset with the development of an application for artists to release music as NFTs & for fans to earn royalties along with the Artists.