News
shahvyy Delves On His Music, His Inspirations & His Latest Projects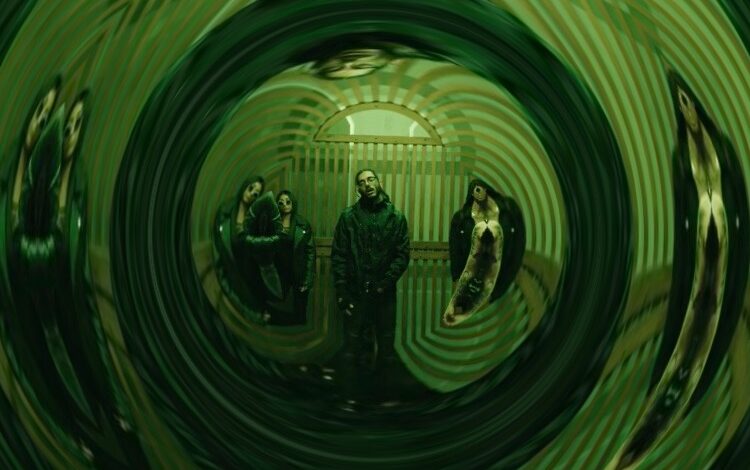 It's an honor to speak with you today. How did you get into music and for how long have you been in the industry?
⁃ I've been doing music for a little over 5 years now, I got into it the space because my brother iRome who already had his foot in the industry & was signed to Flo Rida at the time, his home studio being one room away from mine coupled with my curiosity I ended up recording a couple tracks to experiment, low & behold 5 years later I'm now on my way to being one of 2022's top streamed independent artist out of Houston, TX.
Earlier, you announced that you were planning to start a tech company in the near future, shed some light on this and the inspiration behind it.
⁃ I've always been an entrepreneur first before anything else so when I find a problem I immediately want to create a solution, Lucian Grainge who is the Chief Executive Officer of Universal Music Group earned more in 2021 than ALL songwriters did combined from streams & sales of their music in the UK in 2019. Also here's a Fun Fact: To earn the same amount as the CEO of Universal did in 2021 a solo artist on a standard contract would require: 180,000,000,000 streams, That's right, 180 BILLION! To say the least that is a major problem & I'd say it's actually a form of trafficking… talent trafficking. That's where our platform steps in, which is going to bring an end to this tyranny as it'll be a direct Artist to Fan experience & both parties will be making money with each other, without the power hungry tech giants being involved. Currently the fans can only consume content, our platform will turn artists into assets for the fans & vice versa. I'll go into more detail later as we get closer to finishing the first couple phases of this enormous project.
Could you share with us the story of your musical journey? What are some of the greatest achievements that you feel you have accomplished?
⁃ My musical journey consists of creating a solid foundation & building upon that patiently with proper marketing techniques, no gimmicks to go viral, just being myself, 90% of the artists coming into the industry that go viral without a foundation laid out will disappear off the scene as fast they appeared. So long term planning is very important to me for my music career. As stated earlier I'm on my way to being Houston, TX's top streamed independent artists of 2022, obviously Travis Scott & Megan The Stallion are out of Houston & their streams trump mine any day, but they aren't independent, they're both signed to a major deal, so in terms of independent artists I'm at the top of the pyramid.
How has your life changed after your first single" Take My Hand"? Were there any opportunities or memorable experiences that followed?
⁃ "Take My Hand" really blew up after "PRBLM" was released, & to be honest people who listen to music can probably relate to this just as much as us artists but if I made a song at a time when I was feeling emotionally down or sad, just listening to that even if it's a year later can trigger those same emotions & bring me back to that mood, music is a powerful nostalgia activator so in terms of memorable experiences yes, just alot of raw emotions.
Wow! Up until this point in your career, what would you describe as your favorite song you've recorded or performed live?
⁃ It's weird because every time I make new song I try to evolve past the last song but if you're asking what's my favorite song I've recorded that's already been released I'd say "ELEVATE" which is one of my more recent releases.
What makes that song special?
⁃ Some people are formed into good humans with proper guidance. Some people lack guidance & are formed by their experiences, "ELEVATE" was sort of a tribute to those individuals who lack guidance but strive for perfection.
What would be your dream venue or event to perform at?
⁃ I'd wanna start with preforming at Rolling Loud, & then obviously in the future I can sell out the Toyota Center with ease. In today's world believing in yourself isn't enough, you must become so ignorant and delusional to your current limiting beliefs that you end up over overwhelmingly exceeding your expectations.
What's a little-known fact about you that might surprise people?
⁃ I stay in tune with the earth through grounding, meditation, & spending alot of time with stray cats in the hood.
For our final question, is there anything else you would like to add?
⁃ Music is powerful, I wanna urge everyone to give frequency therapy a chance & listen to all 9 solfeggio frequencies with headphones on, you can thank me later.
Follow me on all social media platforms: @shahvyy
See Also : The Instagram Star: Jake Latimore Miller