Entretainment
NFL Draft Profile: Jonathan "JW1" Woods, Wide Receiver, Brevard Tornadoes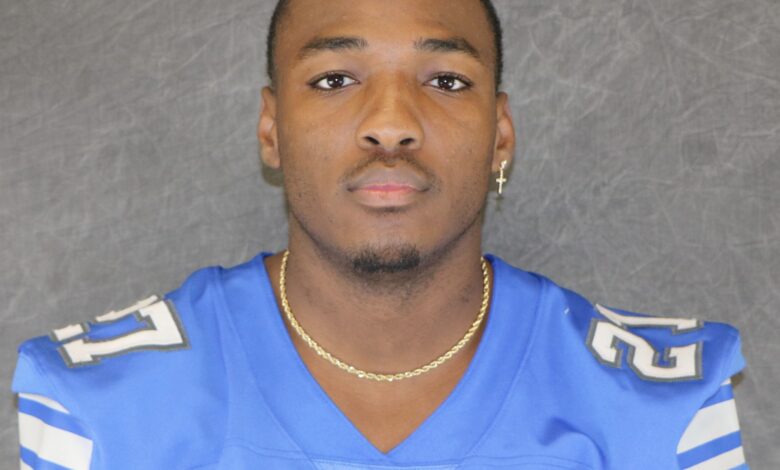 #1 Pos: WR Ht: 6'2 Wt: 185 40: 4.41 DOB: 07/24/1997 Hometown: Huntsville , AL High School: Lee High Eligibility: 2023 Jonathan "JW1" Woods Brevard Tornadoes.
Woods is an explosive, twitchy playmaker with route running savvy and the speed to win at all three levels.
Evaluation:
Woods is a playmaker with the ball in his hands who displays explosiveness and twitch. He lacks burner-level speed but can still take the ball to the house on almost any play. Woods strings together multiple jukes, spins, and cuts in the open field to create a continuously growing highlight reel. His experience as an outside receiver shows in how he handles press coverage and some of the deeper routes he's comfortable running. Woods is a seasoned college football veteran, and it shows in his releases, route running, and vision. He's able to win at all levels of the field thanks to his acceleration, route running, and speed. Woods is quick off the line thanks to his footwork. He sells defensive backs on his routes with a combination of fakes and varied tempo. The Alabama native suffers from concentration drops and sometimes lets the ball bounce off of his body instead of corralling it with his hands. Woods is an older prospect with significant size.
Grade 4th Round Quotes:
"He's a terrific receiver. He's quick and fast, he understands how to run a really crisp route. We've got to know where he's at all the time. They're going to find ways to get him the ball and we've got to figure out a way to not let that happen." — Texas Tech defensive coordinator Tim Rocker on Wr Jonathan Woods.
Background:
Woods was a four-star recruit from Lee High School in Huntsville, AL. He committed to Alabama A&M in 2016, recording 12 receptions for 364 yards and three touchdowns. Woods transferred to Brevard in 2020. His nickname is "JW1." He earned 2021 First-Team All-American Conference honors last year.