News
Netanyahu's son was also a victim of Pegasus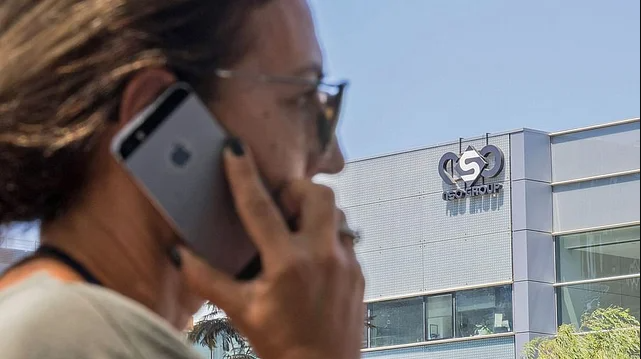 The key people in the country have fallen victim to the Pegasus spyware, which is used by Israelis to spy on the cell phones of influential people around the world. The list also includes Avon Netanyahu, son of former Prime Minister Benjamin Netanyahu. Apart from this, the news of eavesdropping has also come on the phones of top government officials and rights activists.
This is according to a report in the Hebrew-language Israeli newspaper Kelkalist. Earlier in January, another report in the newspaper said that Israeli police had used Pegasus to monitor protesters during the protests against Benjamin Netanyahu last year.
The newspaper reported on Monday that Israeli police had used Pegasus to hack the mobile phones of dozens of influential people. None of them had a criminal record. Necessary permission was not obtained from the court for this. However, the newspaper did not say anything about the source of this information.
Netanyahu's son Avon Netanyahu and top officials at the Ministry of Finance, Justice and Communications were hacked using Pegasus, the report said. In response, Avon's Netanyahu said in a social media post, "I am really surprised by this incident."
A commission of inquiry has been set up by the Israeli government following a leak of secret surveillance. Reuters reports that the country's internal security minister, Om Barlev, said the allegations would be thoroughly investigated. Regarding the allegations, Israeli Police Commissioner Kobe Sabtai said that under the law, a commission headed by a judge would conduct an impartial investigation into the allegations. If there is a failure of the police, it will also be identified.
Israeli Prime Minister Naftali Bennett has reacted to the criticism in the face of criticism. "This is a serious allegation," he said in a statement on Monday. We can't leave without proof. ' However, Pegasus is an important tool in the ongoing fight against terrorism.
NSO Group, an Israeli intelligence and security technology company, is the inventor of the popular spyware Pegasus. The idea is that since 2016, Pegasus has been used as 'Q Suite' and sometimes as 'Trident'. It can easily infiltrate iOS, Apple and Android smartphones for secret surveillance. It's so scary that once the spyware is installed it easily lets anyone control WhatsApp messaging and talking, voice calls, passwords, contact lists, various event calendars, phone microphones, and even the camera.
In the middle of last year, information about the use of Pegasus was continuously published around the world. The incident became known around the world as the Pegasus Scandal. At the time, the NSO group said, governments around the world were using Pegasus through legal licenses. The company started selling this hacking technology in a limited range from 2019. The NSO group's website says it is helping government agencies protect thousands of people by investigating terrorism and preventing global crime. However, they did not reveal the identities of Pegasus buyers.