Life Style
Misty Blanco introduces us to A New Dynasty in her Glam Squad called "Hair Rich Club" with Wiggiona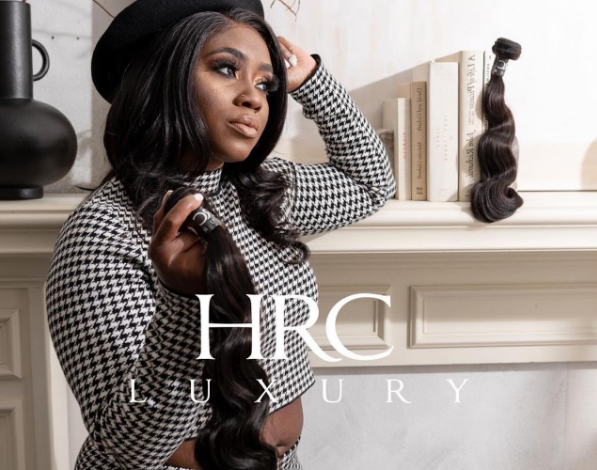 Melodic Bop Artist "Misty Blanco", celebrity wigologist Raeshetta (Rae) Luckie-Thompson aka Wiggiona is the owner of The Hair Rich Club, which is one of the Biggest online Wig  Companies in the hair industry today. Hair Rich Club prices are unbeatable and the quality of hair is unmatched which is why Hair Rich Club is in high demand. Raeshetta who peers refer to her as Rae or Luckie is definitely showing the world why her Hair Rich Products is being said to change one's scalp in one treatment, rather it's with her conditioners and shampoos or hair oils and butters Hair Rich Club will fulfill your needs.
Rae is a retired licensed stylist and salon owner of 20+ years, she has been trained by some of the industry's best educators in the art of beauty and hair treatment. Rae is also educating her own tribe of educated stylist and entrepreneurs across the United States of America.  Rae is very big on education which is partly why she educates her customers on proper wig wearing and protective care underneath their wigs. AHair Rich Club has an array of glueless wigs available in different styles and textures. 
With Rae's 20 plus years of experience you can't go wrong with her as your wigologist. Misty Blanco is currently in production of her hit reality show called "The Misty TV Blaque Okane Rockfest Tour", airing now on Roku and all Smart Devices. Everyone knows when Misty Blanco needs to be slayed she can definitely depend on "Wiggiona" & "Hair Rich Club" to fulfill all her cosmetic needs.
Wiggiona also created the "Ms. Blanco Wig", for Melodic Bop Artist Misty Blanco which is in high demand. You can hear Wiggiona on an exclusive radio interview on Slaughterhouse Radio with Mike G. Rae also appears on Pop Glitz with Media Mogul Ja Vonni Brustow on The Misty TV Channel on Roku & all Smart Devices. Wiggiona is here to stay and we look forward to seeing more of her as she brings us into the wonderful world of "Hair Rich Club with Wiggiona." Wiggiona will be appearing on "The Misty TV Blaque Okane Rockfest Tour" airing every Friday at 8pm on The Misty TV Channel.
For publicity on Wiggiona please contact The Misty TV Firm Corporation at (310) 661-8247
The Misty TV Firm Instagram: @themistytv
Publicist Instagram: @mysterious_mistyblanco
Wiggiona Instagram @iamwiggiona
Website: www.hairrichclub.com