News
Mental Health Matters: Assertiveness coach Jane Morales shares tips for a strengthened mental healthjane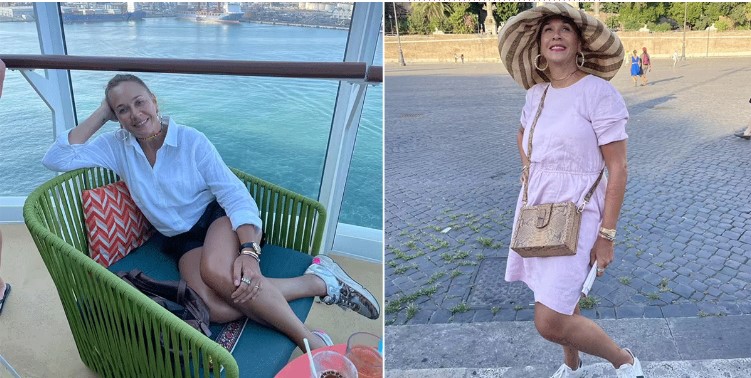 One of the most important lessons that COVID-19 has taught us is mental health is as important as physical health. You can take care of your physical health by exercising, eating healthy, and taking care of your vitamins and minerals. However, mental health is way more significant and can affect you in more ways than one. Hence, where it is essential to pay attention to your physical health, keeping a check on strengthening your mental well-being is extremely pertinent too. Hence, it is always advisable to take help from experts rather than experimenting with it.
Born and raised in Puerto Rico, Jane Morales is a human leadership and assertiveness coach, meditation master, author, human development counselor, and public speaker. She has a degree in Marketing from Bentley University in Boston, a Master of Science in Communications from Boston University, and a higher degree in Psychosynthesis, Psychology that expands the boundaries of human potential, exploring values and purpose in life.
It was after several years of completing her degree in meditation and coaching that she began her practice and trained herself in areas of self-empowerment and living to your potential. Jane Morales works with individuals seeking to make a serious change in life and fulfill goals, whether it's career-oriented, personal, or physical. She specializes in goal setting, developing assertiveness, and mental strength, along with improving relations and personal or professional goal achievement.
Jane Morales does not follow tried and tested methods of coaching but has founded her own assertiveness, empowerment, and mental strength coaching method through which she teaches techniques on how to achieve success and develop mental strength. Moreover, she educates people regarding assertiveness in decision-making and attaining harmony and happiness in life. Most of her work is based on the principles of understanding the energy of thought, organizing goals and creating a plan of action. Jane also focuses on taking control of your life, developing self-esteem, finding meaning and success in life, making positive decisions for yourself as well as maintaining a healthy life and relationships, etc.
To help people make peace with themselves by taking control of their lives, Jane Morales has helped thousands of people accomplish their goals and become content with their lives. Touching upon the tip of the iceberg, below are some tips to strengthen mental well-being and peace in life.
Take time out for introspection
Watch your inner mood on a daily basis and learn to be aware of what's going on in your mind. You must learn to manage your inner thoughts and feelings. Do not let them affect others around you, as they are a product of your mind, and you need to take responsibility for it. Seek help or guidance when you are not feeling your best. There is no shame in asking for help before it starts affecting not just yourself but also the people around you.
Adopt an activity
Find an activity that makes you happy. It could be anything from gardening to cooking to knitting and learning a sport. Try to do it once a week or maybe twice. When you are engaged with something you enjoy doing or are learning a new skill, your mind will be focused on it, and it will take your thoughts away from negativity. The feeling of accomplishment will overcome everything.
Make time for socializing
Take time out for friends and family. Meeting the people who are a source of love and happiness for you is good for your well-being. Socializing, laughing over drinks, and sharing your experiences over dinner always lift up your mood. So, in order to stay happy and lively, meeting friends and family will turn out to be quite helpful.
Spend time outdoors
Nature has its own healing powers. Taking a walk, spending some time in a park, strolling by the sea, or observing the wilderness will help you keep track of your inner feelings as well. While spending time in nature all by yourself, you get to observe your surroundings and learn a lot about what's going on in your mind and heart.
These are just a few steps through which you can improve your state of mind. However, if you need to indulge in the more extensive program or need more help to turn your life around, get in touch with Jane Morales for her winning strategies and techniques to help you attain contentment and success in life. Take a look at your life today and embark on the journey to improve it so you can live to the fullest and benefit others around you with your positive energy and attitude.