Entertainment
Jonathan "JW1" Woods: Breaking News, What's Next, & Awards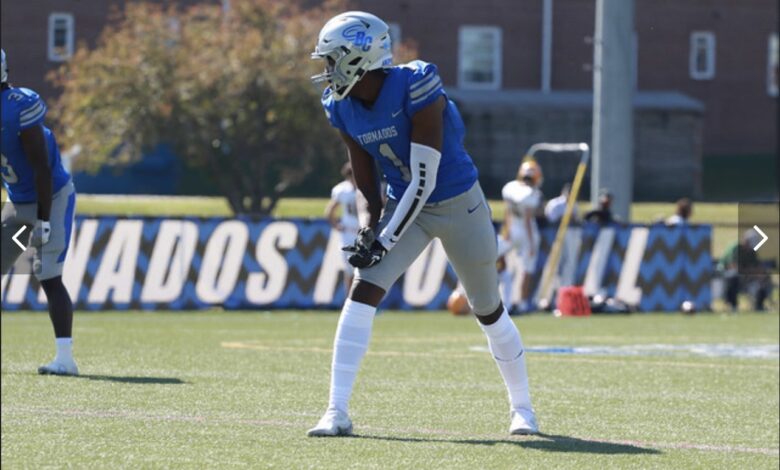 Jonathan Woods leaving Brevard College has said "His goal is to get to the NFL I have the talent to play with anybody, it's just the route that I might have to take might be different." Jonathan Woods has the opportunity to be drafted late in the 2023 NFL draft scouts say. Woods says he is prepared to go earn a spot on a roster.Awards 2019 Paul Hornung Award Winner (Nation's Most Versatile Player) 2019 First Team All-America Kick Returner (Football Writers Association of America) 2019 First Team All-America All-Purpose (CBSSports.com) 2019 Second Team All-America All-Purpose (Sports Illustrated) 2019 Third Team All-America All-Purpose (AP) 2019 Third Team All-America Wide Receiver and Kick Returner (CBSSports.com) 2019 First Team All-SEC All-Purpose (AP, SWAC Coaches) 2019 First Team All-SEC Return Specialist (SWAC Coaches) 2019First Team All-SWAC Wide Receiver (Athlons) 2019 First Team All-SWAC Kick Returner (Sporting News) 2019 SWAC Special Teams Player of the Week (vs. UNA) 2018 SWAC Special Teams Player of the Week (vs. Mississippi Valley) 2017 SWAC Freshman of the Week (vs. Southern University )Woods best season by far was his junior season at Alabama A&M. First team All-America as a kick returner from the Football Writers Association of America and as an all-purpose player from CBSSports.com after leading SWAC and ranking No. 2 in the nation in all-purpose yards with 178.1 a contest…
Played and started all 13 games for the Bulldogs, racking up an A&M record 2,315 all-purpose yards. Previous A&M record holder for all-purpose yards was Devin Davis, who had 2,120 yards in 2002.
The 2,315 all-purpose yards ranks as the second-highest total in SWAC history, trailing only the 2,396 yards… Averaged 20.1 yards every time he touched the football with 2,315 yards on 115 touches.
Recorded four of the Top 10 all-purpose yards games in A&M history in 2019, including the third-highest total with 331 yards vs. UNA …Had 290 all-purpose yards (No. 3 in A&M history) vs. Mississippi Valley, 289 vs. Alcorn and 272 (Tie No. 9) vs. Texas Southern … Caught at least one pass in all 13 games … Finished season with 59 receptions.