Business
John Nazari Highlights the Mistakes Beginner Chefs Make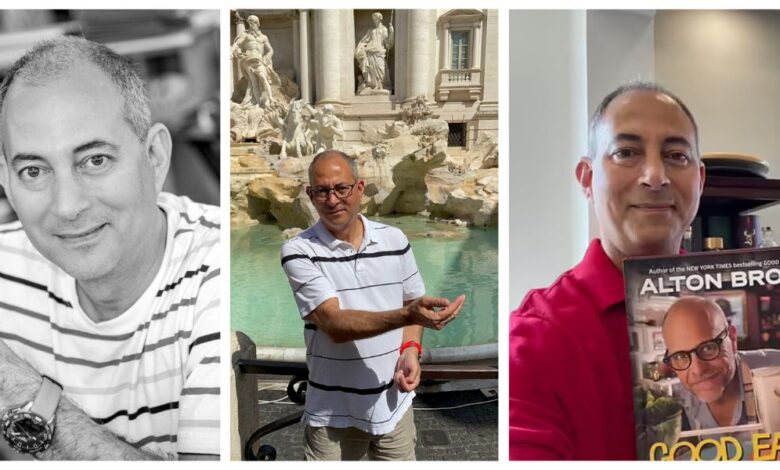 Experimenting with food so you can create a signature taste without under or overwhelming the other flavors is a science in its own right. Ask someone to make a decent cup of coffee and chances are that they will probably make a mistake or two even with that. Only a few, very talented individuals can get every detail right. They know how much salt to add, how long to cook, and which alcohol to pair with a particular kind of meat. One such individual, who is not just a genius when it comes to food but also focuses on organic and healthy living is John Nazari. 
This content creator, recipe developer, and food producer is passionate about helping local farms and businesses grow their reach and has also recently introduced his own line of gourmet spice blends called 'Nazari Touch Blend.' His passion for food started as a kid. In his household, the main hub of socializing was the kitchen. So every day, when he would return from school, he got to spend time with his family in there, helping with small tasks. "I used to ask for prep chores and she would give me herbs to clean up or simple vegetables to chop. Then one day she handed me a small knife and showed me how to clean and cut meat and chicken," he remembered fondly. This was the start of a journey that has continued to this day.
His interest soon developed into a passion as he mostly taught himself—although, he also never missed any opportunity where he could learn from the culinary experts around him. However, to learn professionally, he enrolled in cooking courses at Georgia Brown College. John made sure that he read a lot and learned from the experiences of those around him. During his time learning and cooking on his own, he realized there were a lot of small businesses and farms that offered good produce but were unable to market to a bigger audience. That is when he decided that he would start supporting small, local businesses. "It gives me pleasure to work with their products in real life and spread the word about their vision," he added.
Nazari believes in uplifting those around him, this is why he tries to help amateur chefs by allowing them to learn from his mistakes. He recommends not overcomplicating a simple dish to make it taste better. "Stick to the classic recipes and gradually work your twists into them. It's also very important to learn the basics and not take shortcuts," he emphasized.
Here are three common mistakes made by amateur chefs that Nazari highlights:
Cooking At Too High or Low Temperature
It's true that as you progress, you learn the right temperatures to cook your food at. Most amateur chefs tend to be unaware of that at first, often burning their food at too high a temperature or not cooking it enough. It is important to remember that if it's a pan sear, you want your temperature to be higher. If you have a large item being cooked through, you'll want a lower temperature for a longer period of time.
Using the Wrong Tools
Proper tools can impact your recipe to a great degree. If you are new to cooking, make sure to use the proper tools. The best way to ensure this is to start bootstrapping your toolset. Remember, small differences will eventually make you a better chef in the long run.
Not Preparing Beforehand
Start with simple recipes and make sure to prepare beforehand. Beginners tend to make the mistake of not only over-complicating recipes but also prepping on the fly. Not only does this add stress, but it opens them up to missing time and can cause them to burn or overcook. Always read the recipe fully beforehand, and prep accordingly.
Nazari's personal style of cooking includes using a diverse range of fresh ingredients that helps him stand out in this competitive market. In the future, he aims to expand his spice blends to retail stores and become the main source for local farms, food businesses, and producers. He believes that with passion and ambition, you can achieve anything you truly believe in!