Life Style
Important things to learn about selling homes from one of America's top celebrity realtors – Vanessa Chesson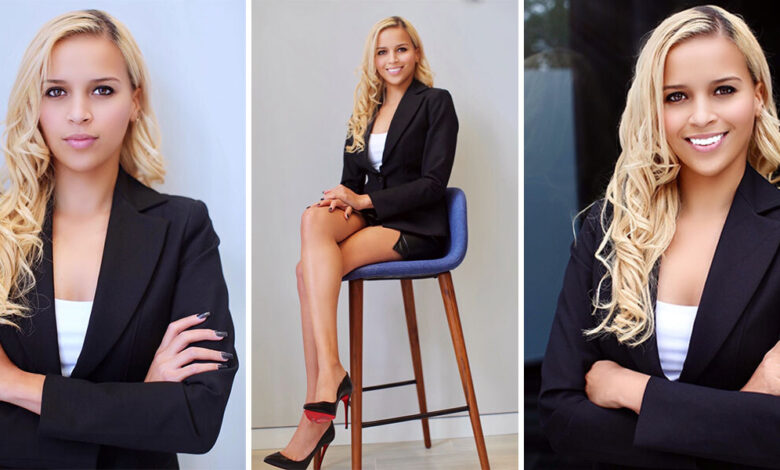 Selling homes is an art that some are born with, and others learn over time. This is because selling a home requires a vision and the ability to understand what the client wants. In recent times, a name that has been reigning in America's real estate industry is the celebrity realtor Vanessa Chesson.
With looks to die for, she started her career with the movie 'Bad Boys 3' starring Will Smith. She then made a memorable appearance as a model in the film 'Father of the Bride', and was also seen in the television film 'High How 2', and the drama series 'Heels'.
But apart from being talented and beautiful, Vanessa Chesson is a brilliant realtor who has earned millions in a short time span. It all happened when Covid-19 hit, and the world went into an economic crisis. Instead of waiting for the situation to avert, Vanessa decided to try her hand at a new career. "I started as an assistant to Abe Franco, the real estate guru, in 2018," Vanessa shares. "I worked there for three years and learned all the tricks of the trade. Inspired by him, I earned my license in 2020 and started a real estate business of my own. We are still good friends and do some real estate partnerships," she adds.
Today, Vanessa Chesson buys residential homes, enhances them, does spectacular renovations, and increases their value with her creativity. She is also a known realtor and has established her own company, VIP RENOVATIONS LLC. The firm is for people interested in buying flips. Vanessa also flipped a penthouse in Miami along with her business partner. This stunning property is famous for serving as the selected venue for weddings, parties, network meetings, music videos, etc. Some of the properties she has flipped have gone up in value ranging from $300,000 to $6,000,000.
With so much experience and success in the real estate industry, Vanessa Chesson is your best bet if you want to learn to sell your home at a good price. Here's all you need to know:
The agent matters
Though there are many agents available online at cheaper rates, the one you need by your side is someone who is experienced and is known to make a profit. You can easily find out anyone's history by analyzing their profiles carefully. However, if you don't want to pay any commission on the sale, you can list down the property yourself. But this means gathering the clients and then negotiating the deal yourself. So be sure to polish your communication skills before you embark on a sales mission.
Good photographs are needed
Since everything has gone online now, people also make decisions after viewing pictures. If a property doesn't look good in photos, they won't bother visiting it. Hence, it is important to hire a professional photographer who can make your home look great and capture every unique feature of the house. Virtual online tours are also recommended.
Decorate your home for showings
This does not mean you are required to spend extra money and update the look of your property. All you need to do is declutter, clean the house, and store any additional items in the basement. A spacious and clean home is likely to attract buyers.
Inspect the house
Get the house inspected to see if any issues can be sorted before putting it on sale. Sorting out the problems can help increase the cost of the house once it's put on the market.
Make smart upgrades
Every change you make should lead to profit. So don't start installing updates that don't add to the value of the house. Redoing the floor and walls are some basic things you should invest in.
By following these tips from the expert realtor herself, you can surely sell your property at a good rate. On a parting note, Vanessa Chesson stressed that it is essential to check the year of products like AC, water heaters, roof, etc. that need to be replaced after certain years. "If you don't do that at the time of buying, you might have to get such products replaced once you move in. This will cost a lot, and certain insurance won't cover it after a specific amount of years," she concludes.