News
How fashion and style are influencing individuals' lifestyle – A word with Lauren Doral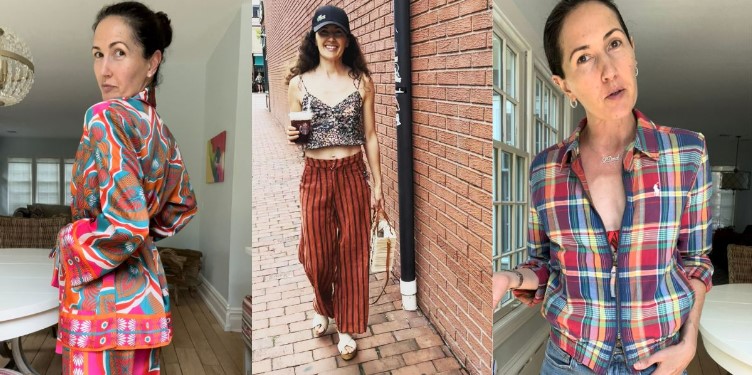 Lauren Doral is a style influencer, host and beauty blogger who uses her background in design, fashion, etiquette, and film to help women and men feel more connected to themselves and others through style. Ever since she was a kid, she had an inclination towards fashion, as both her parents used to design their own clothing and stressed on the importance of dressing up. Their day wouldn't start without getting ready as they believed it would enhance one's confidence.
A graduate of Fine Arts from New York University's Tisch School of the Arts where she studied film and television, Lauren also learned dance, martial arts along with wardrobing and set design at her university. She then went on to work in the fashion industry for designers like Armani, Gianfranco Ferre, making clothes for coveted retailer Barneys NY, and then studied the opposite end of the industry producing garments for Walmart and other mass merchants. Lauren now takes her mix of conservative and classic and marries it with a New York edge, offering what appear as designer pieces for a fraction of the cost, showing people how they experiment with their own clothing items.
Through her social media, Lauren Doral has been helping people across the globe to be more conscious of their appearance, embrace their style and be comfortable in their own skins. Talking about her passion, fashion, Lauren shared, "I have motivated numerous women to love their body types, have fun with fashion, and always feel and look their best. I started my blog as a creative release and a way to show off my incredible wardrobe and the range of styles that you can blend without spending thousands on a shopping spree."
She further went on to say, "Being a fashion enthusiast, I have a distinctive look that combines grace with cool with modernness. With time, I have become more interactive and available to anyone who needs help designing, making decisions, selecting the right dresses and accessories, or even travel advice."
When you feel good about yourself, you automatically become more confident, develop a greater self-esteem and become positive and content with life. This thought process leads to better human interactions and connections as well as success in both personal and professional lives. This is why looking and feeling your best is of utmost importance. Dressing up, experimenting with your wardrobe and making a statement positively impacts your life. This is what Lauren Doral has been working on; using style and fashion to improve people's lifestyles.
According to her, she has been focusing on finding her voice and sharing it with the world via style content on social media. "As much as I thought I had it all, I do find that there are areas where I can push myself more. I noticed that I was not comfortable showing my body and working in this way has helped me see that the body can be used tastefully and artfully as a powerful tool for engagement." Lauren continued, "By sharing my experiences, I try built experiences for others. I am also getting wonderful feedback from followers asking for men's content, tips, styling help – something I never thought I would do but would love to as my background in fashion is in menswear – and so I am looking forward to embarking on that as well."
Being an influencer and host takes a lot of unwavering hard work and Lauren Doral has been successfully doing it by following the mantra of her university days – do not let perfect get in the way of good. If you have an idea, you take what you have and you go do it. Do not sit around debating whether you have the best phone, lighting, script, body, money, etc – one could spend his or her life waiting – just set forth and try. It's ok to make mistakes. In fact, at times it is even healthy. You only have a chance of being successful if you try. And if it doesn't work out, there will always be a lesson to learn from it.
Lauren Doral is passionate, driven and energetic. She has a spark that can brighten up anyone's day. This is not all! She is a style icon who is not just an inspiration for others but is going above and beyond to help others become stylish and trendy within limited resources. She has the ability to form instant connections with people where they open up about their lives while she puts herself out there for them. This mutual exchange of words, love and support have helped her become an influential celeb as well as influencer of our time.