Life Style
From sketching designs to actually designing – an inspiring tale of Noctex's CEO, Negin Izad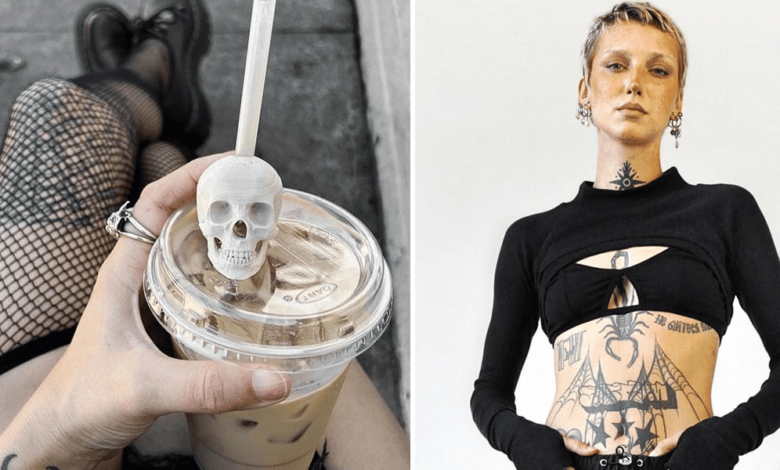 Negin Izad is the CEO of Noctex, who has had a lifelong passion for the clothing industry. Her love for fashion began at a young age when she would spend time with her mother in stores. This talented designer was hardly seven years old when she started sketching designs. Her mother, who was always well-dressed, was one of her first influences. But what really drew Negin Izad to the industry was her love for how clothes can make a person feel. She loves fabrics, cuts, and small details that others might not notice, but can add a level of comfort and utility to a person's day.
The brains behind Noctex, Negin's love for fashion led her to experiment with DIY clothing at the age of 14. She spent a summer with her aunt in Iran, who is a dressmaker, and taught her how to make patterns. This experience, combined with her love for metal, punk, and the alternative scene, helped her to create unique pieces for herself. Her focus on how clothes can change the persona of an individual led her to create clothing that is not only comfortable and sustainable but is also timeless and unique.
It was in 2011 that Negin Izad started Noctex as a vintage shop. She was only 18 at that time. Her experience working at a rag house had shown her the potential in re-marketing and giving a second life to used clothing. She saw so much amazing stuff that could be reused, styled differently, fixed up, and given new life, so she started buying from her workplace within a week of being employed. Along with vintage clothing, she started making garter-stocking accessories at that time, as she couldn't find what she wanted to buy.
As soon as she started selling her first pairs of Skeleton Garters in 2012-2013, they went viral on Tumblr. Following that, a client wore them in a Japanese street-style magazine and it was then that Negin got her first wholesale order from Tokyo. She started a set of printed leggings and underwear series that took off on Tumblr as well. Her designs got amazing customer feedback – it was an instant hit. And from there it all started.
The idea behind Noctex was always to make clothes that are comfortable, and sustainable with that special timeless detail, and clothes that revolved around people's daily lives, not events or special occasions. For Negin Izad, sustainability in clothes means the number of wears an item will get.
As her business grew, Negin Izad's father recognized her potential and helped her to expand her label. Back then she was stocking her creations at Etsy. Her father not only purchased her domain but also encouraged her to leave Etsy and build her own brand. Together, they attended tradeshows in the Fashion District of Los Angeles, where they made connections with different jobbers that bought deadstock fabrics in bulk and piled them in warehouses.
It was a dream for Negin Izad to rummage through these materials and select her favorite fabrics. She started making her own catalogs of materials from what they found and purchased and began producing styles with a team in Vancouver.
Negin Izad also studied Fashion at Kwantlen Polytechnic University (now known as Wilson School of Design) and incorporated what she learned into her designs. The program helped her to hone her skills and understand the fashion industry better. Her focus on comfort and sustainability, as well as adding special timeless details to the outfits she creates, has made Noctex quite popular.
Her innovative designs have received great feedback from customers and have been featured in magazines as well as worn by various celebs. However, Negin Izad is not a fan of 'name-dropping' and dislikes the 'who's worn your stuff' aspect of the fashion industry, especially when half the time those who wear it don't even like it. Her focus is not on fame and glamor, but rather on creating clothing that makes people feel comfortable and happy, clothes that are sustainable and can be worn for a long time.
In a matter of a few years, Negin's vintage shop has turned into a brand that focuses on providing sustainable, comfy, and trendy daily wear to her customers. Moreover, her DIY spirit and passion for the alternative scene are clearly reflected in the amazing designs.
With a passion for fashion and the vision of a sustainable yet fashion-forward clothing line, Negin Izad is already creating waves with Noctex and is determined to stay here for a long time!