Life Style
Factors to Consider Before Buying Air Purifiers for Wildfire Smoke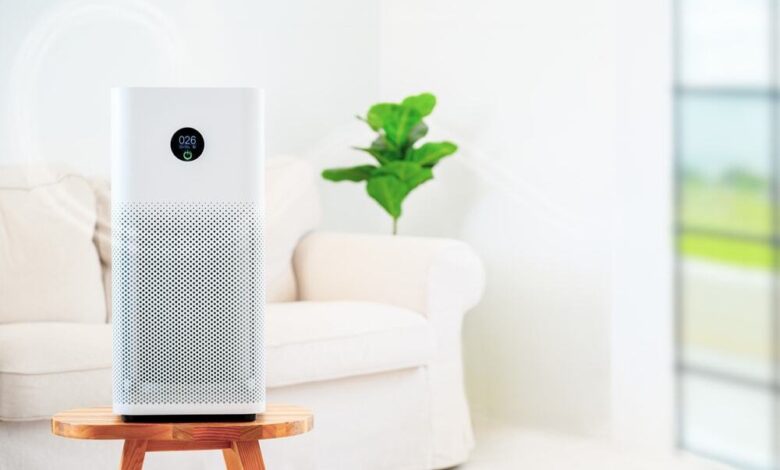 As wildfires continue to pose a significant threat, many homeowners are looking for methods to make their homes smoke-free and safe. This is not only true for homes located in the ambit of wildfire smokes but even those that are some miles away since the smoke travels far and wide—at times even transcending states! One such approach is to look for the best air purifiers for wildfire smoke.
Even the most well-sealed homes might enable some smoke to get inside. Having a purifier in your house will significantly help decrease your exposure to wildfire smoke that has made its way inside because air purifiers contain high-efficiency particulate air filters and can successfully remove 99.97 per cent of particles. These air purifiers are frequently sold as portable devices with fans. However, you must make the right choice to pick them as your, and your family's health depends on it. Here are all the things you must consider before buying such an air purifier to make it easier for you to breathe:
HEPA Certification: Choose a HEPA-certified air purifier. HEPA air purifiers are highly efficient in eliminating invisible pollution within your house. It is very useful when cleaning the air of smoke from wildfires. HEPA air purifiers catch tiny particles in the air that aren't apparent to the human eye. Remember that HEPA filters alone cannot remove chemicals and gases, so look for a HEPA air filter with activated carbon, potassium iodide, and zeolite. These components remove formaldehyde and other volatile organic compounds from the air, such as unpleasant fumes from wildfires.
Air Circulation: The efficiency of a purifier against wildfire smoke is also determined by how well it circulates air. By establishing appropriate air circulation, you may ensure that the entire space receives cleansed air. Look for a purifier with a built-in air projection system. It circulates unclean air back to the machine to be cleansed, pushing clean air into the room. You risk purifying merely a limited portion of the space without appropriate air movement.
Portable Purifiers: When choosing a portable air cleaner, pick one suitable for the space in which you would use it. Read the product specifications carefully to obtain an air filtration system that will fit your room, but keep in mind that a bigger model will consume more energy.
No Byproduct Emissions: Believe it or not, certain air purifiers that are supposed to clean your air and improve the air quality in your house produce dangerous ozone as a byproduct. Read the product specifications carefully to receive a purifier that does not emit hazardous gases. Avoid air purifiers that employ electrostatic precipitation or ionic production since they release dangerous gases.
Summing Up: Cleaning the air during wildfires is critical for urgent health demands and preventing long-term consequences. If you don't already have a suitable air purifier, purchasing one now can ensure a healthy future for you and your family. Even if you have no health issues, wildfire smoke can irritate your eyes, throat and nose, so finding the best air purifiers for wildfire smoke is a wise choice.
A high-end air purifier may cost more upfront, but it will save you money in the long term due to lower maintenance expenses. Some air purifiers require you to vacuum out big dust particles. However, less costly models may cost you more in filter changes. So, do remember to weigh in these factors before installing one in your space.