News
Exclusive: Renowned Singer Nickolas Benson is writing a book on a true crime story of survival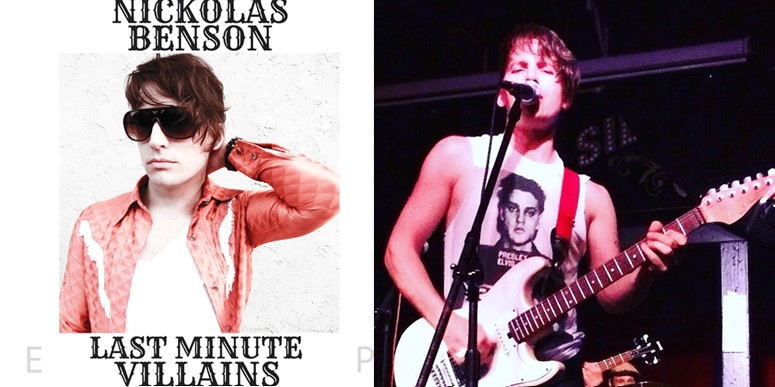 Nickolas David Benson is a #RockPopCountryBlues singer/songwriter, recording artist and SAG-AFTRA performer. A farm kid from South Dakota, he is a military veteran truck driver who explored his talents as a musician during his posting in the Persian Gulf. It was during the time of war that he learned to write songs and performed in front of thousands of coalition troops to keep them motivated. He was becoming the rock star he always aspired to be and got featured in the 4th of July Stars And Stripes, a U.S. Military newspaper, for writing a hit song that became a crowd favorite.
As for his genre, that is quite unique too. In this day and age of hip hop and rap, he chose the path of Rock, Pop, Country and Blues, which is closer to his heart, having the ability to soothe the listeners. He performs over 100 hits from over 50 popular artists and fulfills the requests of his listeners at any given time during his online shows. His music is embedded in him. He comes from the country, went to night school for the Blues and will Rock any tune you choose!
If you think that's all the military veteran turned singer/songwriter has up his sleeves, then you are in for a surprise. Nickolas Benson is an author who has written a book about a particular true crime story of survival, very close to his heart. Without giving too much away, the story revolves around the sole survivor of an ax familicide, to whom Nickolas is closely related. He has spent a lot of his time investigating and searching, looking for clues and digging up information. Nickolas even visited the scene of the crime and community where it happened, asking people to come forward if they had any information about the gruesome killings. Even though it happened many decades ago, everyone today are still very much aware of these bloody murders from long ago.
After years of researching, interviewing people, and meeting with family, Nickolas gathered enough information to complete his story. He did not just want to highlight the facts that led to the cruelty, it's an ode to his close relative, who survived the brutality to go on to live a happy and fulfilling life even when they had no chance of survival as a baby. His survival story sheds light on hope, miracles and the fact that fate is the best planner.
Nickolas Benson is undoubtedly a man of many talents. Where his music is keeping the audiences hooked, we are sure his true crime survival story will have the same effect on readers as well. In fact, Nickolas is truly like his sole survivor family member; he not just survived but discovered a part of him in times of crisis that was hidden; his passion and capability to sing and write songs emerged during the war. Nickolas Benson's ability to find something constructive in times of destruction while making use of his skills and talents is what sets him apart. It would not be a revelation to find the same finesse and excellence in his book as well. Nickolas Benson has proved himself as a veteran, performer, singer and songwriter, and it's only a matter of time before we get to read his epic story of survival and experience another layer of one of his many talents.