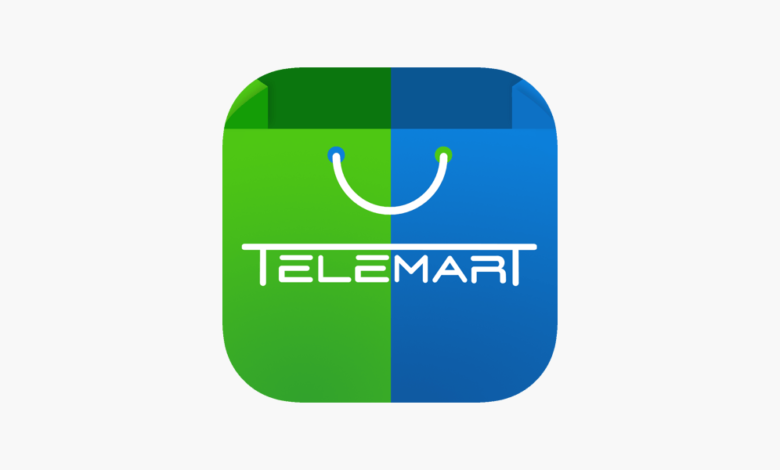 Telemart is one of the largest Pakistani E-Commerce company owned by Tradelink enterprise which was established in 1991 and has served its 30 years in the industry until now . Telemart was the first to set up a full range online shopping site. It has changed people's perspective for online shopping as there has been many trust issues in Pakistan for online shopping so; Telemart worked really smartly, honestly, and professionally by providing complete information about the product and support to the customers and gained peoples trust towards online shopping. It has  its online stores as well as retail outlets and it hosts more than 1,50,000 products, more than 250 brands on more than 800 locations
Telemart services
Telemart provides excellent services and experience to its customers by offering free delivery options, easy return policy, secure payment, top notch quality product, after sales services and support.
It sells a lot of products of different categories including home appliances, gaming computers, home entertainment products, mobile accessories, mobile phones, laptops, graphic cards, tech gadgets, smart watches, men and women fashion, etc. It has made its present place in the industry due to its 100% trustworthy services, customer's trust, competitive pricing, original products, credibility, honesty, and loyalty
Telemart's vision
The company's vision is to:
"To redefine the landscape of retailing and ecommerce in Pakistan by working towards a more customer centric business approach and to ensure customer convenience and gratification."
Telemart's mission
It's mission is:
"Converging over 27 years of rich experience and pioneer status by providing a one stop solution for all of your shopping needs through Delhi marts online retails efficient after sales and quality branded products."
 11 crazy facts about Telemart
Telemart is Pakistan one of the largest tech retail company with Retail stores all across the Pakistan
Offers purchase, insurance, protection services on all of its products
In Pakistan it has highest cart value that is $70
Also provides warranty services
30,000 products that are found no where in Pakistan can be bought from Telemart. For example: Gucci, BMW, Ferrari, JBL, and Bose,
It has its place in as one of the top three ecommerce companies of Pakistan
Only company to have Omichannel that is online marketplace and six other outlets and expanding nationwide.
Only brand to sell premium gold plated products that could be anything like phones, laptops, jewelry, watches, pens, cufflinks  or any other accessory you want.
There areonly three companies  having more than 1,50,000 products and Telemart is one of them.
Telemarthas two national awards for "Best Online portal in Pakistan" by Federation of Pakistan Chamber of Commerce.
With every order Telemart customers are offered free Telemart card/app which allows them to get a chance to avail discounts on many products, many brands on many locations.
Shipping policies
According to Telemart they are proud of providing clear and transporting shipping policies
1. Delivery times
Telemart delivers in all six working days. Telemart does not deliver only on Sundays and public holidays. If you purchase your product through Telemart you will get it as soon as possible within 24 to 72 hours and it is very rare that the delivery takes up to 5 working days such as for any special or customized product.
2. Shipping invoice
Detail shipping invoice is provided by Telemart by providing the products accurate quality, price, and shipping charges if applicable.
3. Free shipping
Telemart also offers free shipping convenience on specified products. If shipping price is applicable;  you will be definitely clearly informed before you finalize the purchase and shipping charges are usually applicable when they use their Courier service.
Contact Telemart
If you have any question or confusion related to Telemart or its product;  you can contact on +92-21-211- MOBILE(662453)
or email at info@telemart.pk
Frequently  Asked  Questions
Question: Does Telemart has an exchange policy?
Yes, it has an exchange policy. Although it is quite rare but in case if your product is not according to your standards; all you have to do is call or email by the contact information given in the article within seven days of receiving a product. After you claimed they will wait for your courier and payment and exchange the product as agreed upon. That's all!
Also Read: 25th Island Of Greece – Everything You Need To Know!
Question: Are all of the products original in  Telemart?
Definitely yes, as Telemart believes in originality. Every product either it's 200 rs. product or 2,00,000 rs. product it is 100% original and 100% genuine.
Question: What is the procedure of 7 days Checking and Replacement warranty?
Seven days checking and replacement warranty is another way to provide the Telemart's customers their Peace of Mind and satisfaction. It actually provides you seven days or 168 hours to fully examine the product if you experience any of the following issues"
You mistakenly got wrong delivery
You have been accidently  charged with incorrect
You experience any manufacturing defects in the product.
Then you can contact Telemart and claim. They will verify and replace it for you if you claim within the seven days after receiving the initial product.
Payment methods
The company also offers you six different methods of payment and proceeds according to the situation you feel good for yourself. So, you can go with any of the following methods according to your ease:
By ATM transfer
Via Credit or debit card
Cash on delivery
Via Direct bank transfer
ThroughOnline bank transfer
Cash on delivery
It is one of the most easiest option of payment method. You have to go with "Cash on Delivery" option when you book an order for this payment method. Before reaching to your doorstep the customer care will call you so you will get enough time to get the cash ready.
Customer support might ask you for a certain portion from the total amount or payment of the product for the confirmation purpose.
1. Via credit card with debit card:
You're going to enjoy hassle free payment if you pay via credit card but unfortunately this exciting opportunity is available only on it's head office for now. Telemart is trying to pass it to other branches as well!
2. Via Online bank:
If you feel easy going with online bank payment you will choose the option "Pay via Online Bank". It is safe and secure method so don't worry about your money.
3. Direct bank:
If you feel free to transfer directly through any of the bank near your house; you can do it through any branch of  Faisal bank, UBL bank
4. ATM:
It is another method provided by Telemart. You can do payments fast and easily whenever you want.