NFT
Even The Most Hyped NFT Projects On Social Media Are Feeling The Pain Of The Bear Market, Paper Boyz NFT Is One Of Them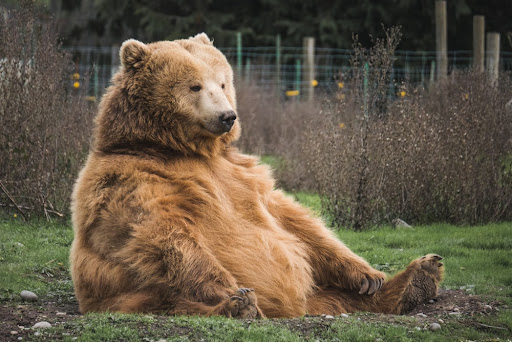 Only a small portion of the collection's 3,650 but now 365 NFTs have been sold after a few days.
The July 15th-released Paper Boyz NFT is a prime example of a well-known NFT from a seasoned team that isn't performing nearly as well as anticipated during this crypto winter.
Paper Boyz is a collection of NFTs, much like the well-known NFT collections Bored Ape Yacht Club and Doodles. Each has a comparable aesthetic (in this instance, an animation of a Paper Boy tossing newspapers), but has unique qualities. The boy appears to be made of solid gold or to be on fire in some, while appearing to be half cyborg in others with mansions and Bugattis in the background.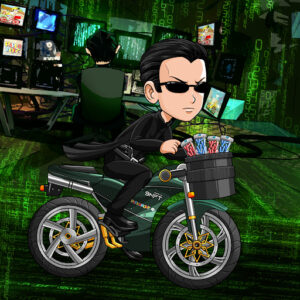 Their official Paper Boyz collection did not sell out despite the project amassing a sizable following on their social media accounts and a discord nearing 75,000 members—to the point where the chat would occasionally freeze due to the number of users chatting.
It's difficult for new collections to thrive unless they are minted for free or sold for dirt cheap given the state of the cryptocurrency market. Even though the Paper Boyz's first two releases, which sold out in a matter of hours just one week earlier, were a success, paid NFTs in this market are a completely different story. However, by pricing each NFT at 0.444 ether, or $520, instead of the original mint price of 1.5 ETH when the team first started marketing 4 months ago, before the crypto winter took its toll, JetSet, JoeySendz, and TheBlondeJon and the Paper Boyz team have made things more difficult for themselves. The last significant collection to be released was Moon Birds NFT, which was supported by numerous well-known industry influencers. New collections with comparable utility are typically released for 1 ether to 3 ether.
Paid mints, on the other hand, have all but disappeared since the market crash, which has caused the price of ether to drop by nearly 70% since the start of the year. Instead, "free mints" have taken their place, with creators giving away NFTs in the hope of making a profit on secondary sales by taking a 5- or 7-percentage-point cut.
Additionally, Paper Boyz was being offered as an NFT despite being advertised as a traditional product with access to business events and a premium discord channel. The potential to sell conventional goods and services while using NFTs to represent ownership is one of the NFT-related developments that many people, including Gary Vee, are enthusiastic about and that contributed significantly to the NFT bull run last year. NFTs are still not there, as Paper Boyz demonstrates. That business model is too young to succeed, especially in a bear market.
Many people believe that NFTs are simply jpegs or other digital files with no real value other than what buyers are willing to pay, so when they see an NFT, they expect it to be priced in line with the rest of the market, frequently ignoring the true value of the utility and the original purpose of the NFT. The Paper Boyz experienced exactly what was described here. Even with a skilled team of internet business owners and NFT founders, they had trouble spreading this message.
Although the technology behind NFTs may be here to stay, the reality is that hype, influencer shilling, a little bit of good fortune, and a lot of perfect timing account for 99 percent of NFTs' current success.
The website Paper Boyz, which targets business owners or new NFT enthusiasts, advertises exclusive benefits like free VIP event tickets, free airdrops/claims, and an upcoming premium Discord channel for subscribers and holders only.
Unfortunately, the majority of those who inhabit the NFT market are more interested in making money by profitably flipping NFTs than they are in attending VIP events.
It serves as a reminder for people who are attempting to convert their traditional business model into a decentralized business model when they are selling their goods and services. Reflect twice. Although most of the world still finds the idea too foreign, it might work during a crypto bull run when people are willing to spend money on anything that sounds revolutionary.
The gap between crypto speculators and the general public is too wide. Last year, over $25 billion was spent on NFTs, a sizable sum from which numerous celebrities and companies have made fruitless attempts to profit. Last year, the actor and wrestler John Cena tried to sell 500 NFTs with John Cena themes, but only 37 were bought. The actor and wrestler called this a "catastrophic failure." The famous singer Chris Brown, who has tens of millions of fans, only recently made 3% of his total earnings.
The Paper Boyz NFT project would have sold out in a matter of seconds if this had been December 2021, just like their previous two free mints, and might have even turned into a blue-chip NFT given the amount of attention they will be able to garner and the size of their community, but everyone is suffering during this crypto winter. It is safe to say they were either too early or too late, but it will be interesting to see where they take NFTMagazine.com over the next two to five years.