Fashion
Elisa Sintjago, former Victoria's Secret model, discusses the challenges in the fashion industry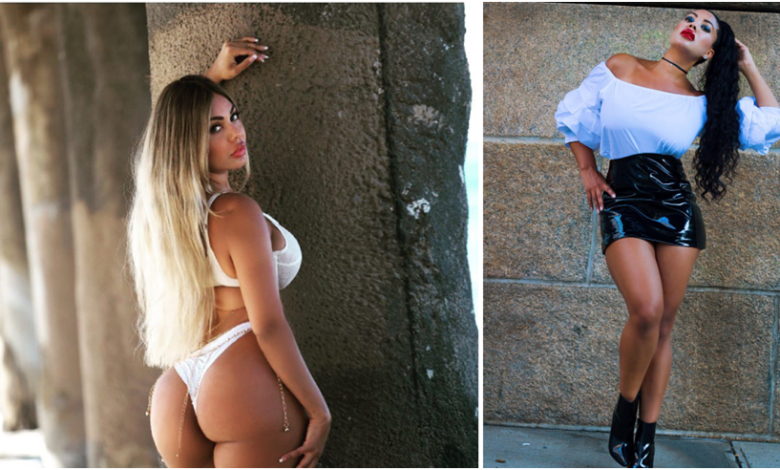 The fashion industry is notoriously cutthroat; there's a fight for the spotlight, and the smallest misstep, both literally and figuratively, could make or break someone's career. However, for those in this field, professional challenges once you enter the industry aren't the only hurdles standing in the way. There are massive roadblocks for newcomers, especially those wanting to enter the modeling sphere, which are heightened by the unrealistic body standards being propagated.
It is no hidden fact that today's top spots in fashion, dominating runways and magazine covers, are taken up by celeb children—the likes of Gigi Hadid, Kendall Jenner, and Lily Rose Depp. And while there is no denying their talent or questioning their rise to stardom, this growing trend of gatekeeping in the industry based on lineage and privilege—against people who are trying to break into it—has made room for nepotism allegations. In light of this, many renowned names from the industry have stepped forward to speak about the rampant injustices and how they make it difficult to get into mainstream modeling—leaving many to pursue their love for it on digital platforms, especially Instagram.
One of the people who have spoken about the struggles upcoming models have to face in the fashion industry is Elisa Sintjago —a singer, songwriter, model, and entrepreneur. She is the showrunner of three business empires, DollHouse Beauty Lounge, Elisa Swimwear, and Dreamhouse. Having had such a diverse background in fashion, Elisa has seen it all, making her the perfect person to talk about the problems that exist in the glam industry.
Elisa believes body positivity and inclusivity still have a long way to go in the modeling world. Talking about the struggles in the fashion industry, Elisa shares, "Many women compromise on their physical and mental health and undergo a series of surgeries just to scale in their careers, especially as a model." She continues, "I also think that there is no room for individuality and error in the fashion industry, as the boundaries of what a model should be like are pretty clear. I agree that many models are naturally gifted with an amazing body but setting the benchmark for others is never an option."
Following her philosophy, she is spreading awareness among women not to change their bodies for anyone. "Your body is stunning and beautiful as they are. Always feel confident in your appearance and never let anyone forcefully change you," she asserts. There is no doubt that despite facing all the hardships, Elisa is in the limelight for her dedication and hard work. She has set an example that anyone can dominate the industry and fight for the right cause, no matter how adverse the situation becomes.
Apart from all these challenges, Elisa Sintjago also focuses on some of the most common problems in the industry with an effort to give models a voice to speak out for themselves. Upon asking, she shares, "Fashion has always been an industry with an attitude problem, and regardless of who is wrong and who is right, the sad truth is models, more than others, censor themselves in fear of losing their jobs. It is already so hard for someone to break into the industry if they don't have a recognizable last name. Those who have finally made it past the barriers don't want to stir the pot out of fear. And as a result, they use social media platforms to take their frustrations out in front of their followers."
Moreover, Elisa went on to share her thoughts on the fact that the transgender community is still struggling to find representation in an industry that is perhaps very 'progressive' in its own right. "I have seen a lot of A-list shows cancel the openings when they find the person is a transgender, ignoring their talent just for negative impact on the brand, which, however, has no solid ground," she comments, expressing her disapproval of this mistreatment. "I believe transgenders should be given equal opportunities in any industry with equal rights," Elisa adds.
As per the former Victoria's Secret model, the recent body positivity campaign, although a step in the right direction, still has a long way to go before it actually manifests into a kickstarter for a more inclusive industry in all aspects.