News
Dr. Kimberly Spair: How Overcoming Chronic Illness And Disabling Autoimmune Disease Completely Changed Her Life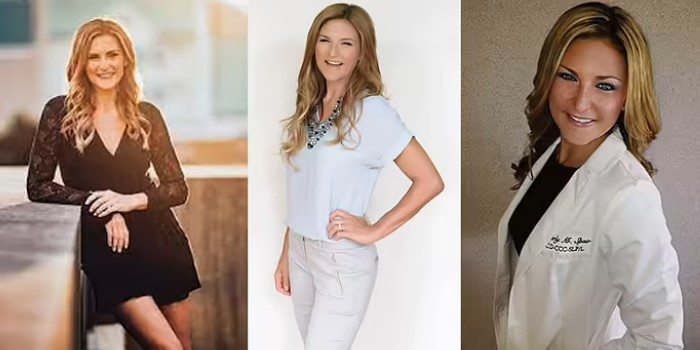 For many people, being diagnosed with a chronic illness or autoimmune disease is a constant reminder of their body failing or fighting its own healthy cells. Did the diagnosis of an autoimmune disease get Dr. Kimberly Spair down in the same manner? Of course, it did! It changed her life completely. After being diagnosed with Lyme disease, she also developed neurological and autoimmune symptoms. As a result, she consulted countless doctors and underwent numerous tests, but nothing seemed to bring her back to her once vibrant health. She opted for traditional medications and alternative therapies for many years before she finally found her healing path.
However, she didn't lose hope and embarked on a journey in pursuit of leading a healthy life. In doing so, she encountered innumerable moments of discomfort, but she was resilient enough to stand in the face of adversity, paving her way toward healing. Kimberly shares her mission as "spreading hope, inspiration, compassion, and healing TRUTH."
Eventually, overcoming chronic illness as well as disabling autoimmune disease allowed her to transform herself, all the while ingraining different traits in her personality, such as hope, empowerment, and compassion for healing others. Although this path was quite challenging for her, Dr. Kimberly Spair exhibited courage, understanding, and knowledge to begin to heal. She firmly believes that there is a destination to every healing journey.
Recovering from her illness not only helped her evolve into an empowered woman, but she also made it her mission to help other women follow in her footsteps. She started her practice with a passion for recovery that is fueled by her healing journey, as she believes that healing is inside of you. The fact is that the desire to share the light of healing with all who need it is what pushed her to delve deeper. She holds a Ph.D. in Holistic Health and Nutrition, with an emphasis on the science of dis-ease, toxicology, and epigenetics.
She teaches women all over the world the very tools that helped her turn her life around and have resulted in some remarkable achievements. She became the co-producer of a docuseries called Hope for Healing, which was featured on Pure Flix Entertainment with guest speakers Anthony William (Medical Medium ®) and #1 New York Times best-selling author; Dr. Pejman Katiraei. The series also featured Board-certified pediatrician; Brooke Goldner, Medical Doctor, Plant-Based Healer, and Author, and Doctor Stillman, Board-certified by the American Board of Internal Medicine.
There is more to Kimberly Spair than meets the eye. She empowers others to reclaim their health and tells her clients "to change the way you look at your health." She advises them to use food as medicine and encourages them to begin with a nutrient-dense whole-food approach. She then works by individualizing therapeutic plans based on each client's needs – this includes strategies such as conducting emotional therapy, detoxifying through whole foods, boosting nutrient intake, or using supplements and supportive herbs.
It doesn't matter how difficult the path is; you must keep an eye on the destination. She urges everyone to remember that a diagnosis is not your truth in the journey of overcoming a chronic illness. According to her, there is no reason to accept a lifelong medical sentence or a sub-par future. She asks her clients to remember not to let anyone tell them that a life of illness is their story.Dr. Kimberly Spair's life-altering experience is indeed an inspiration for many who have lost all hope of recovering from chronic illnesses. "I am here to shout from the rooftops that you can heal; I am ready to help you understand that you are not your diagnosis, and you have OPTIONS when it comes to your health and the health of your children," she concludes. You can learn more at www.drkimberlyspair.com