Health
Dr Asif Munaf launches vitamin and supplements brand, AM Wellness, to help men's health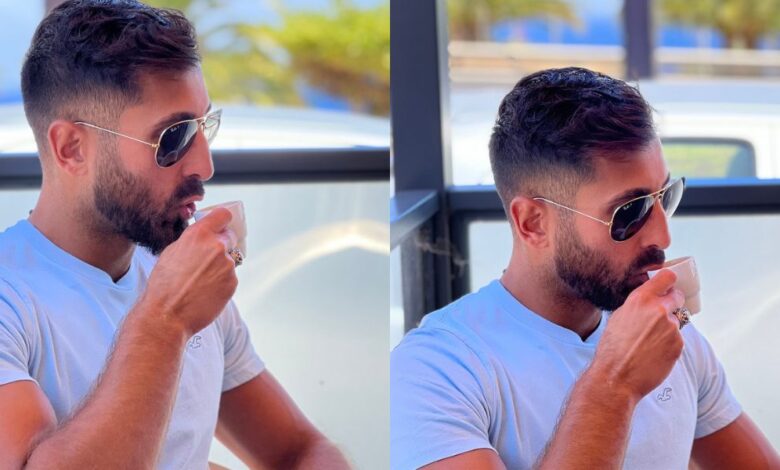 It is a universal fact that men are quite reluctant to seek help, especially when it comes to their mental health. They are surrounded by barriers of pride that keep them from reaching out to those who could help them do better in terms of their health whether it is physical or mental. They are often too proud to seek help because of the stigma attached to men and their intentions of getting the help they need.
Men are not alone. Not anymore. Dr Asif Munaf has taken up the torch to introduce a vitamins and supplements brand, AM Wellness, in order to help men with their health issues. Apart from that AM Wellness offers at-home-blood testing for a range of nutritional deficiencies.
Dr Asif was born in Sheffield and was raised there by both his parents who are from Pakistan. He is a doctor by profession who holds a degree of master's in Public Health while he is also an MBBS doctor. He stayed in New York and that is where he completed Level 3 of his qualification which made him a certified life coach and personal trainer.
He is the founder of Mindset Mastery course, established with the objective to strengthen the mind-sets of individuals so that they could face the challenges of life without having to cater to their mental health more often than required. He acknowledges the fact that if an individual's mental health is not up to the mark then it is most likely to hinder the daily course of their lives. With a clear vision of helping especially men to fight and resolve issues pertaining to their mental health, he found himself making profound research in the field of nutrition.
The doctor during his 12 hours shift at the hospital discovered the lack of good quality food not just for patients but for the staff as well. This drove him to develop his own recipe for smoothies that would keep him nourished throughout the day. Upon watching the conditions of food worsening at the hospital, he decided to pursue further education in the field of nutrition. He found out how food can play an important role in improving the overall health of an individual. He also came across the fact that vitamin D deficiency can have serious adverse effects on one's mental health.
During his pursuit of a master's in public health, he came across the various reasons that keep men from approaching people in order to seek help regarding their mental health. In his thesis, he analysed the barriers that hinder men's will to seek help, and as a result of which they develop a nearly unbreakable reluctance. Based on his research, he began his endeavours to help men and enable them to come forward and pursue improvement in their mental health.
He wanted to remove the barriers that keep men from seeking out the help that they need especially amidst the pandemic when men became more prone to mental illness due to staying away from their workplaces for a significantly higher time than ever. Hence, he appeared on various podcasts, trying to raise awareness in men that it was okay to seek help regardless of the stigma attached to men seeking out the help they require to do better with their mental health.
Dr Asif Munaf offers a course in Masculine Mastery that aims to give men the edge that they need in their lives, particularly those who have adverse mental health. He aims to provide men with grounds that enable them to become better versions of themselves, eradicating any hindrance that they are likely to face due to mental illness, including anxiety and depression.
His education in the field of nutrition aimed at providing men with supplements rich in vitamins that aid in improving mental health. One of his studies showed that men deficient in primary nutrients are more prone to mental illness than the ones who are well-nourished. He also addresses the poor choices we make when it comes to choosing the right food.
According to Dr Asif Munaf, improved nutritional needs can help men fight mental illness and do better in all courses of life including work and home. Hence with AM Wellness Dr Asif and his qualified team offer supplements that contain all vitamins and nutrients are required to build a strong and healthy mind. He uses his website as a platform to provide not only nutritional facts that would enable men to lead a healthy life but also provides his insights on how they can unlearn habitual eating to suppress their anxiety and sorrows.
He believes that once we unlearn unhealthy eating habits, we can bring drastic changes in our lives, and with the help of healthy nutrients, we can fight mental ailments without the need for long therapy sessions or relying greatly on medicines to improve our living conditions.