Edu
Detailed article about difficult personality test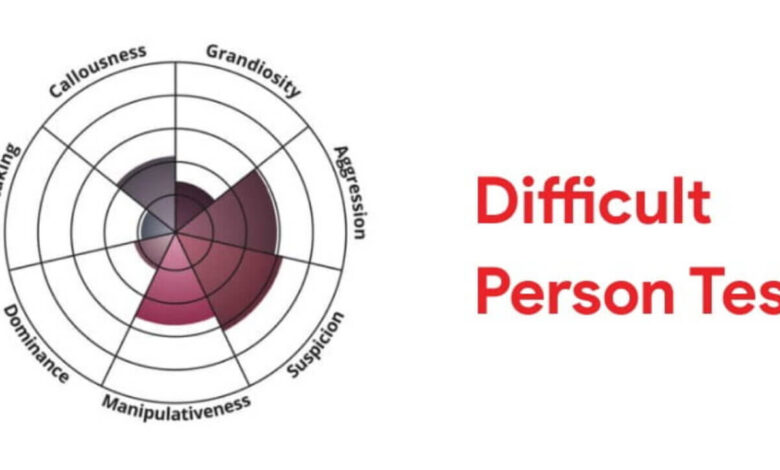 You may find many people who are really difficult to understand or deal with whether in your home, family, office, love life, or everyday life so, to know better about yourself and to k ow that if you are one of them or not.
You may also heard of difficult quiz in personality tests but have ever you heard about "The difficult personality test". This test is pretty viral nowadays which was originally developed at the University of Georgia by Chelsea sleep and her companion. The test include series of questions along with specific scores which determines the level of difficulty of a person.
Want to know more!!! let's continue to satisfy your curiosity!
What is difficult personality test?
To proceed more deeper in the conversation let us first understand the basic definition and information about the difficult personality test so, it is a test consisting self report psychological questions which help you to look into yourself in a mirror and know that how people see you and how you reflect on others and you will recognize that how much compassionate, engage able, agreeable, respectful or social you are. Beside it also reveals the level of antagonism and sociopathy, all with the help of specific seven measuring elements within your personality.
What are these seven elements of being a difficult person?
There are seven traits classified by Chelsea and her colleagues which are also used by other online quizzes and tests. It is not necessary to have all of those traits to be a difficult person, you may even have some of them or a single trait leading you to be a complicated individual. Here are those traits with some easy explanation to make you understand better.
Aggressiveness: Chance of being violen
Callousness: Lack of sympathy
Risk taking: Being irresponsible and careless intentional
Grandiosity: Self importance
Suspicious: Not being able to trust anyone
Dominance: the urge to dominate others and control them.
Manipulativeness: mischievous behavior
Format of DPT:
The format is very simple that everyone can easily understand in no time. All you have to do is answer thirty five questions by choosing between agree and disagree and count down the scores and at the end you will get your results based on your scores and also the test is based on FEM model also known as Five Factor Models. According to the modern research of 2020 at University of Georgia. "This model is best way to identify complicated people in crowded word"
The reasons to take the difficult personality test?
There are several reasons to take the test some may test it for fun and some may test it for their needs. So, the reasons are provided to make you understand why will you take difficult person test.
When you feel any of one of the seven elements described in the article are within you in severe condition.
When people say that you have something similar to these seven measurements
Just for fun
Also to know more about your personality.
To know what people think about you
It is always important to know about ourselves before knowing anything else outside your existence so, you should give it a try to know more about yourself or your personality to get more chance to succeed in your emotionallife
The test is made by professionals, PHD holders, researchers and Drs. These people are daily with psychological
The test has high percentage of validity and accuracy because of the statistics and analysis made in it.
The test is clinically oriented by PhD holders
It is totally free without any signing up or registration process and any charge.
Popular teat on social media
As informed earlier that it is very viral nowadays on social media. People on TikTok and Twitter share their DPT results with the audience through the challenge of #difficultpersontests and also encourage other people to join the challenge
How does DPT identify difficult people?
First of all with the help of questions you are examined that how much friendly and social you are? Higher the level of friendliness and sociability; lower the chance of complications in your personality.
The next level is to examine the dominant and clear difficult personality traits among the totals seven traits. It is checked that which one of them is in your personality and which one is more active within you.
And lastly it offers you aa expert solution according to the problem detected in you by the test.
What to do if you are a difficult person?
More often people with tge traits of complication  intend to be better and seek for the solution which will help them to be a better human being because these traits are always hurdles for their life. So here are some situations we have come up with:
This is very helpful solution for you if you are a difficult personality. Most of the people suffer to be complicated because they judge too early and make assumptions about other people on their own. So don't do that instead you should ask questions to give other people chance to explain their visions and intentions. As victor Sanders says:
"Agreeable people are tolerant and open minded"
Help otherswith no expectations
You have to kill your unreasonable ego and try to give unconditional help, attention, and love to people without expecting the reward in exchange. This is going to make you look as well as be more friendly and agreeable but don't overdo it that people would take disadvantage of it and make you suffer more. So proceed wisely and intermediately.
It is always a clear fact that thinking positive is always very helpful for your working life as well as emotional life. It is very effectively going to decrease the percentage of complication and complicated traits in you and make you more agreeable personality among people.
Also Read: LiveScore Mobi: Everything You Need To Know
Things to know before you take a test:
Before taking the quiz, you must know  couple of facts and things that are listed below so take a look at it:
Don't use an excuse of being difficult person for you toxic behavior:
If the difficult person test comes out to be positive for you then you should not use it as a label of being toxic and rude because some traits may also hurt other people's mental and physical health as well along you. Such as Manipulativeness, risk taking, and aggressiveness. So you will always be responsible for your actions.
If you are unfriendly you're not mentally abnormal
Disagreeableness is just a mental condition and a flaw in your personality affecting your life as other minor flaws do. It is not a mental disorder at all so, take it lightly. It might be a problem in very rare case, when the situation becomes very complicated and uncontrolled.
Sessions from therapist psychologist is best
Taking online DPT is an option to go with when you do not want to see a professional therapist with any of your personal reason but the best way to find out the personality flaws are by therapist and psychologist.
Frequently Asked Questions
Question: What is difficult person?
Difficult person is actually a person with very low emotional intelligence, who feels very hard to express his/ her emotions correctly and handle the situation nicely. They are even not able to understand other people's emotion as well. So the people with such traits should change themselves for their peaceful life as well as people around them.
Question: What is difficult personality/person test?
It is a psychological test to determine your level of tolerance, sociability, agreement  and friendliness with the seven measuring elements i.e. risk-taking, grandiosity, suspicious, dominance, Manipulativeness, callousness, and aggressiveness by the test of Dr. Sleep in her colleagues.
Question: Is the difficult personality test valid?
The test is based upon the study of variety of people's behavioral aspects. Free online tests are always good for educational and clinical psychology purpose but not really reliable for personal attributes.
Question: How to calm down if I have difficult personality traits?
If you have complicated personality traits then you should try to:
Ignore
Calm yourself
Help others
Think positive
Build a rapport.
Conclusion
Human psychology is complicated and very difficult to sum up because everybody's life has different situations and different thoughts. So, it is not same in every case. All the psychological tests and statements are not laws and never 100 percent accurate but very helpful to predict and give the hint to find the main problem in humans mind. If you also want to take the difficult person test then go to