Life Style
Carving the best home for you – Amini Construction, the emerging leader of Canada's construction industry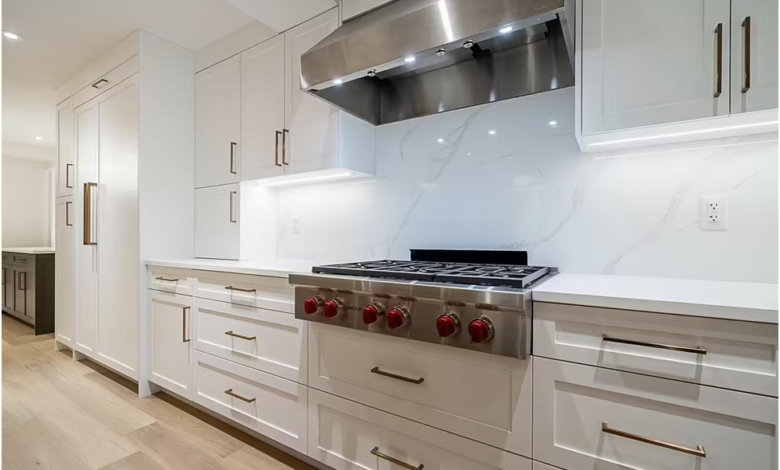 As the world evolves, so has our lifestyle and the way we live. This means that a large number of houses that were built in the previous decades are now outdated. Today, the focus is on a comfortable, energy-efficient, and sustainable way of life. Many people also demand modern homes that are innovative and have a high market value. Thus, it has become difficult for construction companies to create spaces that can satisfy demanding customers.
Fret not, we know just the construction company you need to build your dream home! Created by Mehrdad Amini, the firm Amini Construction has emerged as a game changer in the industry of home creators. This is because the founder is highly passionate about construction and chose the profession because he knew he would be able to influence future generations.
Though the business is a huge success today, it started small and after a great amount of struggle. Mehrdad completed a Bachelor's in Kinesiology from UBC and graduated at the top of his class. However, while working in the field, he always found his interest drifting toward construction projects. He would look at a house and think of hundreds of ways in which he could improve that particular property.
One fine day, he decided to renovate his parent's house and it ended up selling at an exorbitant rate. With just one project, the fire he had inside was ignited, and he decided to form Amini Construction. Today, the business is a recognized name in Vancouver and has worked on several big commercial and residential projects.
The company provides a full-service construction and general contracting business that works on all types of projects.Every assignment they take up ends up being spectacular due to the firm's attention to detail and attentive customer service. Amini Construction's portfolio also consists of restaurants and commercial tenant improvements that have been recreated using quality materials.
Are you wondering how his business became so successful in just a few years? Well, it is because of the hard work of Mehrdad Amini and the strategy he uses to understand what the clients want.
"Today's homeowners want their property to operate as smoothly as possible. They want the project to be completed within budget and on schedule, and they want the workers on their property to understand what is expected of them and to work efficiently," explains Mehrdad Amini. "That's why our strategy is simple: we treat our clients how we would like to be treated."
By implementing this strategy, the team of Amini Construction is always learning and improving. They are also constantly searching for areas that can be tweaked and enhanced to create a quality final product. According to Mehrdad Amini, his approach is different from others because they not only focus on completing a project but also hold the clients' hands throughout the project to make sure they love the final product. "Our clients are more than just customers; they're friends and family!" he says. "Our clients often tell us that they love the relationships we build with them."
Amini Construction's success is also reliant on the open communication that the team develops with the clients. The firm is open to feedback and reviews and simply loves hearing tips regarding how it can improve its services. This sort of approach has led many clients to refer them to their friends and family. "My business is 99% based on word of mouth from continuous happy clients," says the proud founder of the company. "I also work hard and step out of my comfort zone as much as possible."
Furthermore, Mehrdad Amini also plans to revolutionize the construction industry by being an educator for clients and a leader for other construction companies. "I want to explain to people the proper way of doing things," he shares. "Construction in the past has had a very poor name associated with it. I want to change that and bring honesty into the business."
Amini Construction is also the only firm that will be able to carve the best home for you because the company is adamant about transforming every abode they touch. "The tangible transformation gives me a natural high that makes me crave to do it over and over again," Mehrdad Amini says excitedly.
Are you tired of searching for homes and still not being able to find the perfect place? If yes, now is the time to give Amini Construction a call. Whether it's creating a new home, or simply renovating an old one, this construction company will undoubtedly change your life.