Entertainment
Anıl Ulaş Övençoğlu :New Projects in Aegean by Realtor Global Real Estate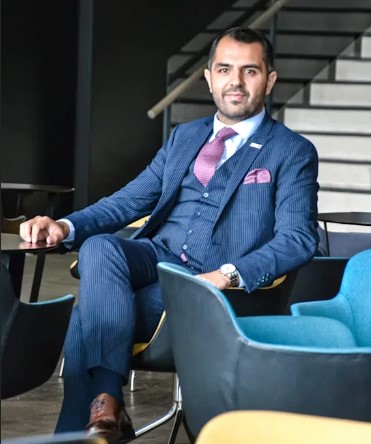 Realtor Global, which has signed many projects in many countries before, has made the Aegean region one of its epicenters with its Izmir move. The company, which also has the best brand award in the field of real estate and managed to become one of the strong names in reliable real estate, is focusing on a project that will manage its projects in the Aegean Region from Izmir in this process and to be managed from here for leasing in addition to new licensing and purchases.
Realtor Global Founder Anıl Ulaş Övençoğlu said that İzmir has a great potential, although it has a population of over 5 million and hosts as many tourists, the density of housing is not yet at the desired level and that's why they will make new investments here. Anıl Ulaş Övençoğlu said, "We will make İzmir one of our head offices and we will realize our Aegean strategy through İzmir. Accordingly, in the next period, they will carry out new projects in İzmir, especially in surrounding cities such as Manisa, Uşak, Muğla and Balıkesir".
İzmir's Attraction Forced Us to Take This Decision
Realtor Global Founder Anıl Ulaş Övençoğlu stated that they did not think too much about the decision and immediately implemented it. Stating that İzmir has a great potential and is growing day by day, Övençoğlu said that international citizens also show great interest in this region. The successful businessman said that they will be able to use İzmir as a central base for the Western Balkans in the coming years.
Realtor Turkey Founder Anıl Ulaş Övençoğlu explained that in this process, they included İzmir, İstanbul and Ankara, as well as Antalya and some other cities as their epicenters, and that the reason for this was to share a region. Anıl Ulaş Övençoğlu stated that in this way, they can use the dynamics of each region in the best way, and argued that this will have positive outputs for both businesses and citizens. At the same time he stated that they will include many domestic and foreign partnerships in this process.