Sports
All rookie bettors need to know about NBA Handicapping | Plays That Pay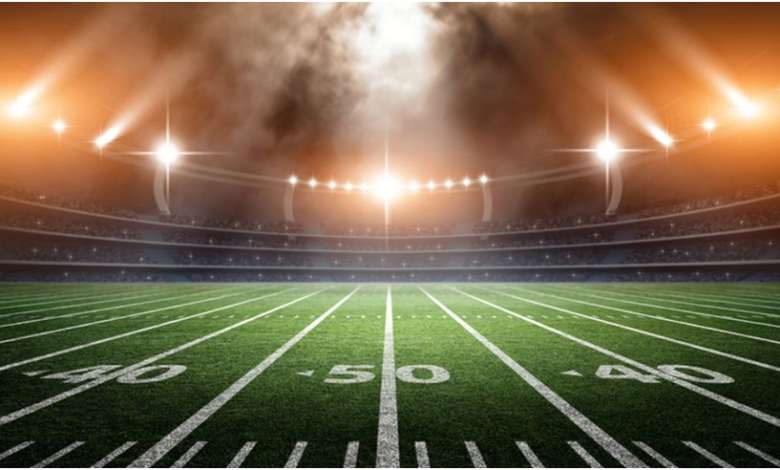 Betting can, without a doubt, add a unique outlook to sports, especially when it comes to one of the most popular leagues in the world, the National Basketball Association, commonly known as the NBA.
This league is renowned for bringing into the limelight some of the most remarkable athletes in the world, including the likes of Michael Jordan, LeBron James and Shaquille O'Neal. Whether it is the thrilling matches that get our adrenaline pumping or memorable winning moments, NBA is truly one of the most exciting leagues in the universe of sports. While many just enjoy watching the game, there are some who bet smartly throughout the season and make big bucks.
Earning some extra cash always sounds good but is betting on sports like basketball as easy as it seems? The answer is 'No'. While betting can help you make good money, it is one of the riskiest investments you can ever make. Many rookie bettors make a mistake with risk calculation, eventually costing them everything. The difference between them and professional bettors is their research before choosing their pick. This is where Alex Parlay, a prominent name in the world of betting, steps in.
The CEO and founder of the leading and reliable handicap platform,Plays That Pay, Alex Parlay, has been in the world of betting since he was a teenager. Being highly talented and hardworking, he was able to acquire a high success rate really early on in his career. He is not only known for his authenticity, dedication, and transparency, but he has also guided thousands of bettors in making profitable bets through his platform. According to him, there are many rookie mistakes that new bettors usually make. To understand the secret behind successful betting and how rookie bettors up their game, we got in touch with Alex, who shared some informative tips on picking an NBA bet.
Choose your picks
In one season of the NBA, there are 1300 games, meaning there are endless betting opportunities. While this can be intriguing, you must prioritize the quality of bets over the quantity. Alex recommends staying updated as the season goes on. Any news can decide which pick you should go for. Whether it is the odd changes due to a player's injury, media involvement, or upset matches, anything can benefit you in choosing the wagers and side to win big.
Listen to your brain, not your heart
Alex Parlay shares that one of the essential tips for any bettor worldwide is not follow their brains. If you are betting on NBA, NFL, or even baseball, it is always recommended to do in-depth research. Many bettors choose handicappers like Alex Parlay or buy a subscription from handicapping platforms like Plays That Pay, as they provide services like all the analysis and calculation. Many bettors, especially rookies, make mistakes by following their hearts while choosing their pick. Although sometimes the odds go in their favor, in the world of betting, this practice can result in huge losses.
Know your NBA team
Many factors can also affect a team's performance in a match and overall season. Learning about the team's schedules, traveling time, and rest days can help you pick a 'favorite to win' side. It must be remembered that players are human, too, and they might not perform brilliantly in every match of the season. In case you want to bet against some big teams, look for a match where the players didn't get enough rest.
Home court advantages
Many argue that any team playing in their home court and being cheered and motivated by their fans throughout the match will play more confidently. Back in 2014, 19 out of 30 teams had winning records when they had the home-court advantage, further proving this theory. This advantage can be considered 3 to 4 points in the overall spread. That being said, Alex says that one must understand that there is no guarantee that the team will win on their home court. While this advantage can help you pick a side for the bet, you must consider other factors as well.
It is no secret that betting is a game of intellect and requires a lot of patience. While these tips can help rookie bettors win, there is always a chance of losing as well. In fact, any bettor can improve and gain knowledge by learning from the pros. Alex Parlay shares that sports betting is a billion-dollar industry and will only get bigger with time. However, only authentic, transparent, and dedicated sports handicappers will survive. He has maintained his success rate high as he knew clients would quickly forget him and move on to someone else if his picks were consistently losing. Hence, he does not promise any wins and makes sure to thoroughly research and study the team before taking the plunge.